18Apr10:42 amEST
Clown Show Action off the Open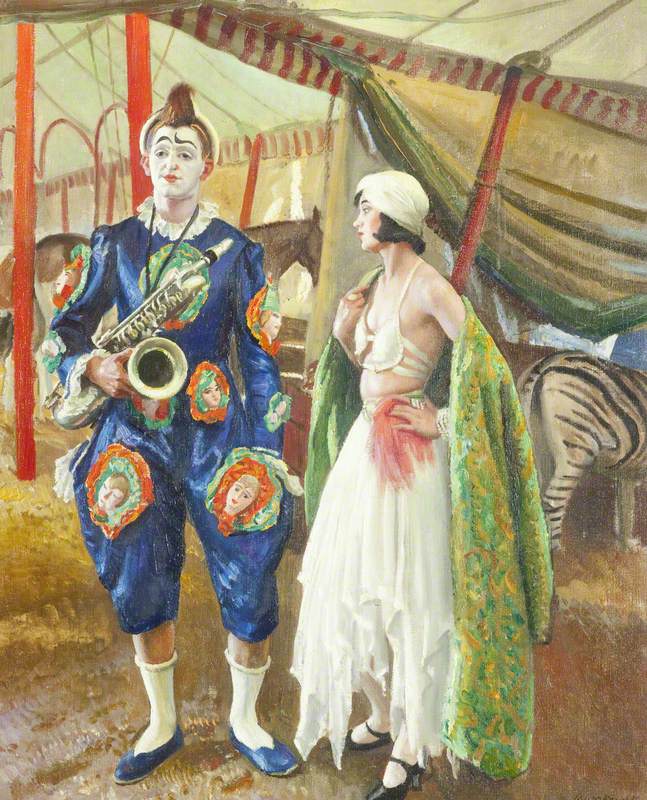 Amid the Elon Must/TWTR saga, Tesla squeezed up off a red open in front of earnings later this week. On that note, Netflix tomorrow evening gets us into the heart of major tech earnings season, which no doubt will be a test for this market before the next FOMC in the first week of May.
However, it is not a broad-based tech/growth party this morning.
In fact, biotechnology stocks are threatening a fresh breakdown from an uninspiring multi-month consolidation spanning all winter into this early-spring, seen below on the XBI ETF daily chart. Cathie Wood's ARKK holds a plethora of high growth bios, which means if XBI breaks down here I fully expect ARKK to slide with it, despite how many folks are convinced the bottom is in for growth stocks.
On the other side of the tape, rates are up again as gold, silver, natural gas, wheat, and oil turn in excellent showings off the open. The more this type of trade sustains itself, the more likely it is that financial models across Wall Street suffer some hiccups--They simply have been calibrated to ZIRP, TINA trades, and benign commodity action for years on end for some dislocations not to happen when that trade reverses, as it appears to be doing so now before our eyes.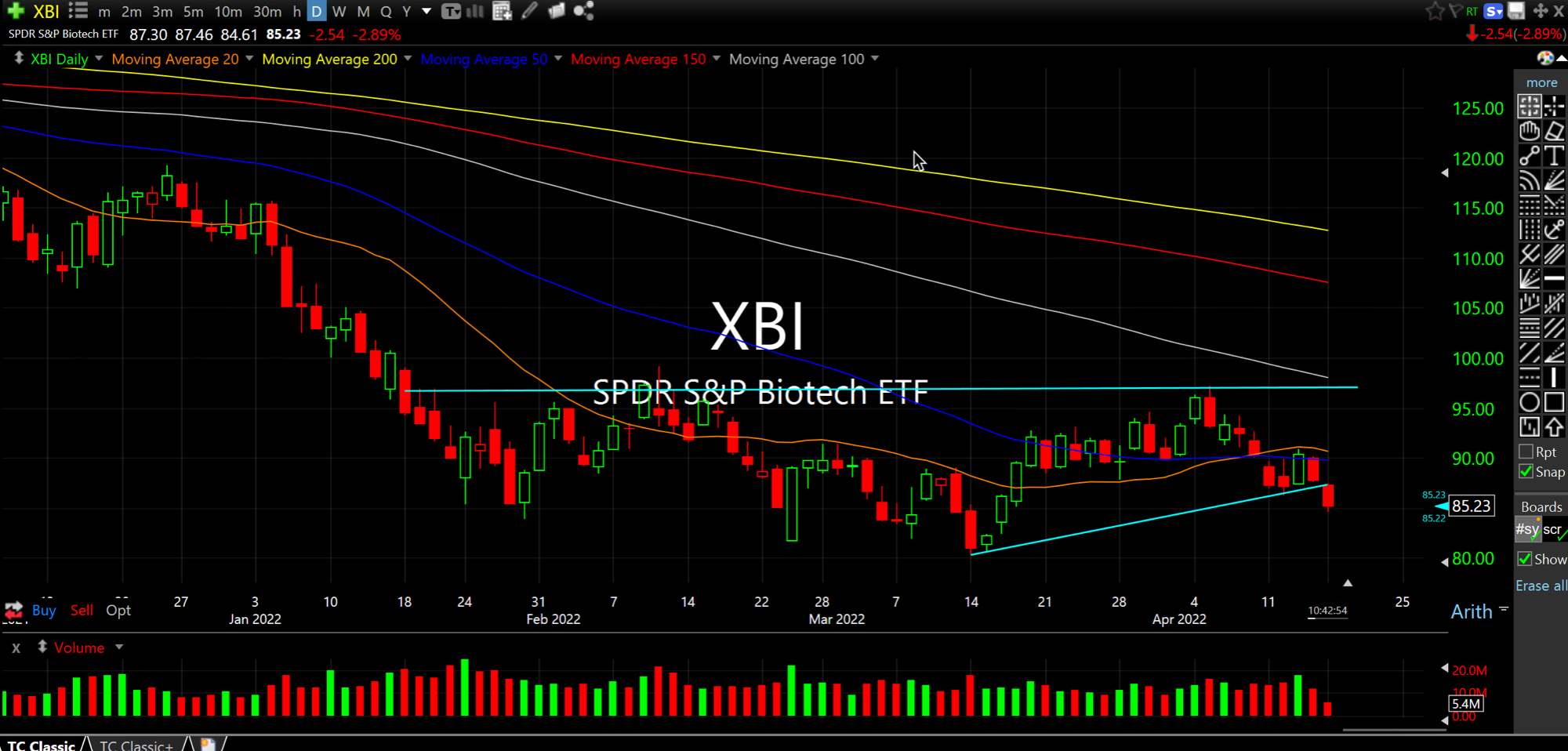 Weekend Overview and Analysi... I Don't Mind Being "That Guy...