28Apr10:05 amEST
Wowee! Zuck is the Best!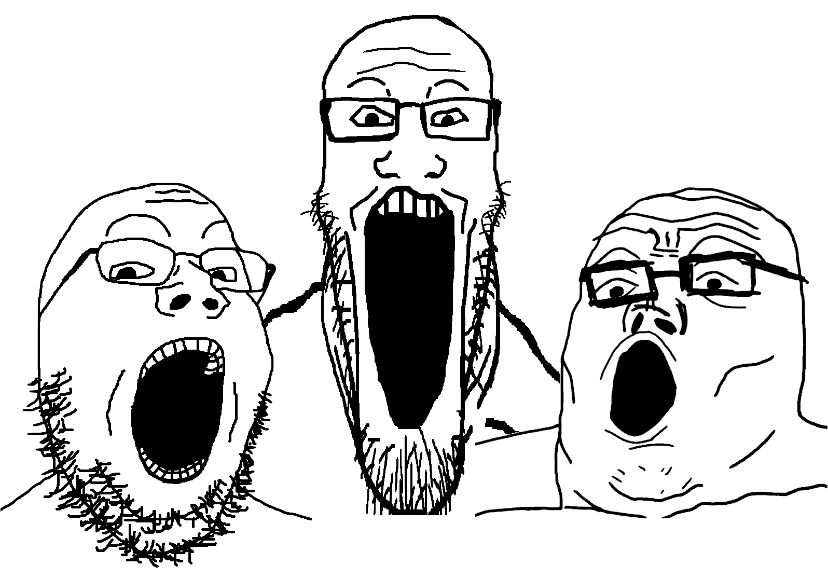 You will pardon my sarcasm as I am wholly unimpressed with "Meta" (rebranded from Facebook, which historically is a classic sign of a mature brand and usually near major cycle peaks for former market leaders) rallying off earnings last evening.
We are talking about a stock which has been more than cut in half since last September. And now we are supposed to jump for joy because FB bounced directly into a declining 50-day moving average? (dark blue line, on daily chart, below).
On a standalone basis, maybe (and just maybe) bulls could be onto something for near-term momentum.
But then there is the issue of ARKK, whose TDOC just got blown to smithereens after earnings. I continue to be long SARK (the direct inverse ARKK ETF) since just above $51 with Members. And seeing ARKK swoon down 5% as I write this alongside the Japanese Yen getting trounced again as the Bank of Japan seems hell-bent on destroying its own currency in the name of Yield Curve Control means we have much bigger fish to fry than FB.
Note I am not even giving the negative GDP print this morning much play, yet. That could still be a bit early on the recession front.
However, the ARKK sharks are circling. And Ms. Wood still owns TSLA as her largest holdings. In light of the Musk-for-Twitter deal, TSLA is now an imminent source of funds for BOTH Cathie and Elon.
Indeed, we have more important pressing concerns than "Zuck" living to fight another day as CEO.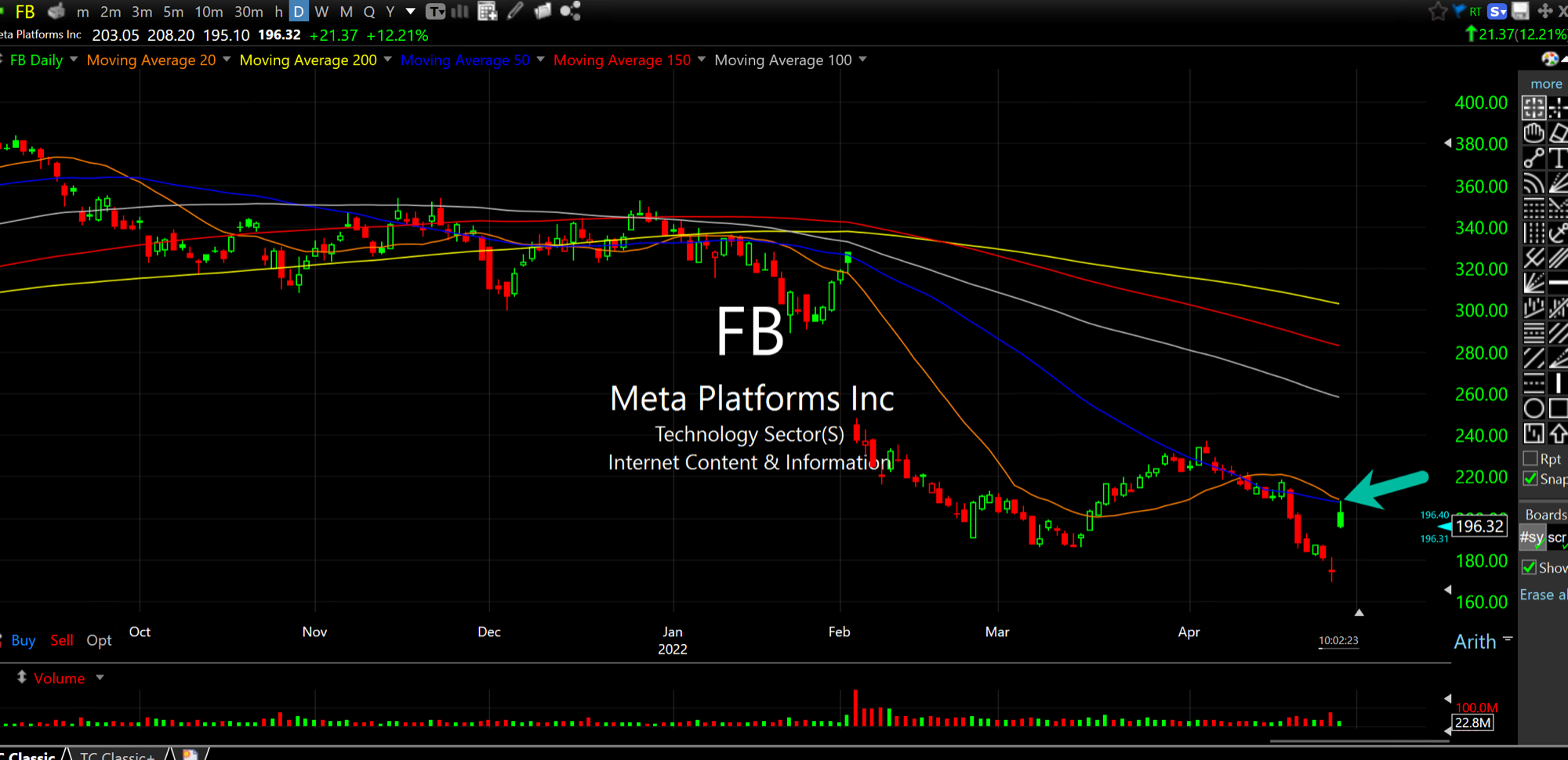 Stock Market Recap 04/27/22 ... Bull Markets Climb a Wall of...