23Jun3:45 pmEST
Dating Only: Don't Get Attached to This Rally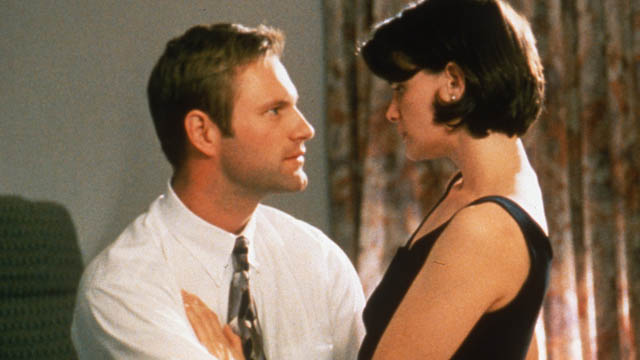 Despite all of the wild intraday fades of late, including weakness in the futures overnight, bulls are putting up a formidable fight this week in the face of Powell's comments.
With end of month, quarter, 4th of July, and a bit better seasonality all approaching rapidly, I view the outperformance from bios and ARKK as, perhaps, a sign that bears are backing off the gas pedal as many of the larger players become preoccupied with Hamptons social plans in lieu of shorting ARKK into the dirt.
And when I see the likes of SNAP, below on its daily chart, with a bullish RSI divergence to price (bottom pane of chart making a higher low versus recent lows in price) after getting bludgeoned since last October 2021, it makes me think that bears need to be cognizant of a scenario where the growth names revive some former hot money bulls which make be begging for change on the corner.
Should that materialize, we must remember the overall trend is down, and inflation may recede a bit with commodities coming in some but I seriously doubt the larger inflation regime is dead, or anything close to it.
In other words, biotechs, ARKK, software, growth--Dates only, no marriage. Let everyone else fall back in love with them while we play the field.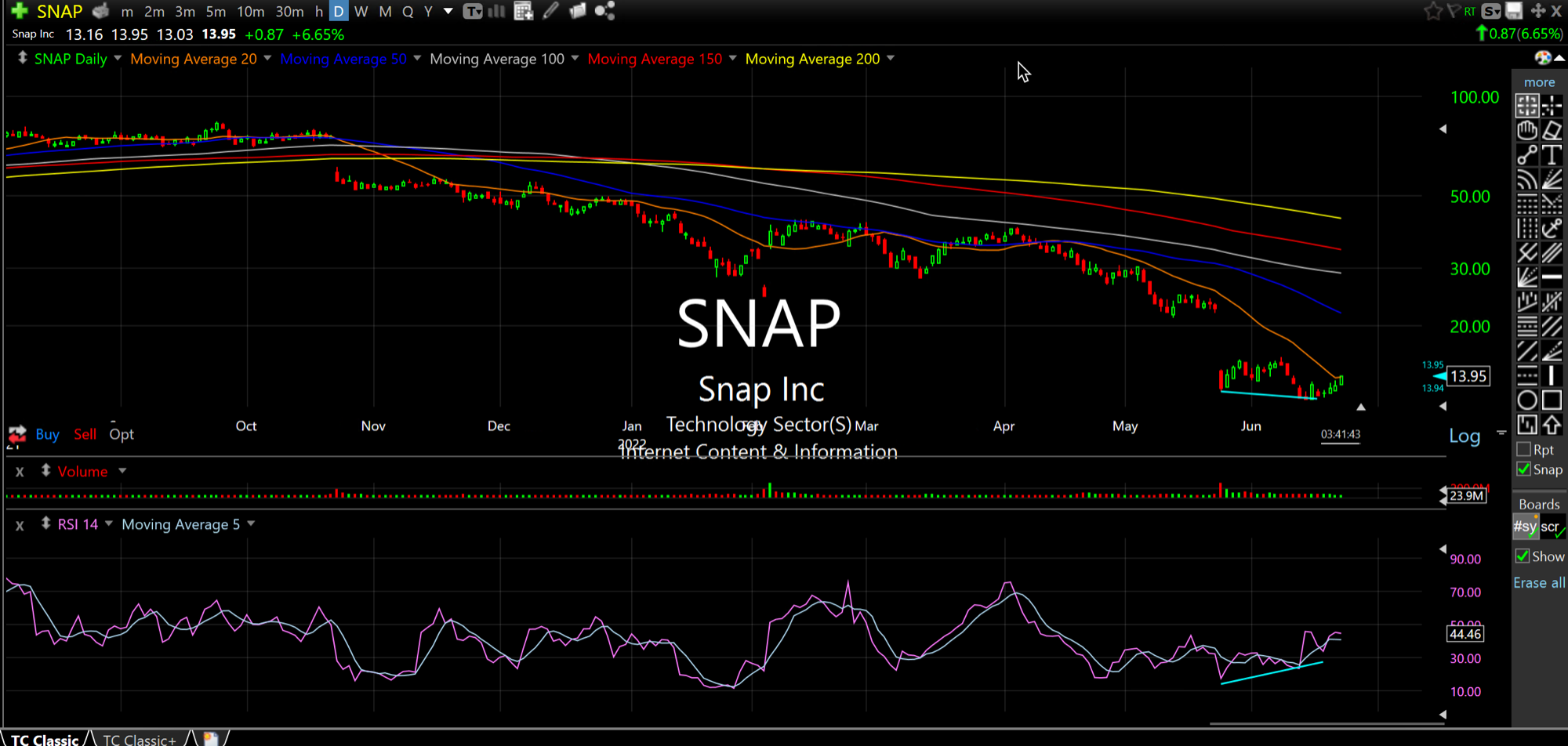 You Can't Stop What's Comin'... Roe v. Wade Overturned: Here...