26Jul10:20 amEST
Carnival is the Walmart of Cruise Lines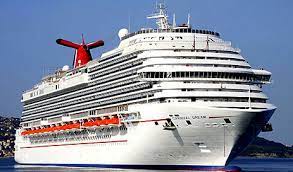 You will pardon me for hijacking the title of this blog post from a 2019 article I came across.
From a stock market perspective, and especially in light of the WMT earnings selloff, I find the comparison fascinating as Walmart made a point on the call that many more consumers are doing their grocery shopping at the giant store, presumably seeing some middle class folks "bump down" from where they previously did groceries.
If that is the case, then I have to believe the likes of Carnival are in even worse shape than many have considered. After summer, CCL has earnings in late-September and I expect a massive drop-off to an already struggling business. NCLH and RCL, CCL's peers, also may in trouble.
However, gauging the updated CCL multi-decade look, below, it ought to raise many bright, red flags that Carnival's post-COVID crash bounce has totally disintegrated. CCL is back down to levels it traded in the early/mid-1990s, which means it is either a screaming, deep value, or has bankruptcy issues as a viable threat. As I wrote a few months back, I am in the latter's camp and continue to hold that view as the middle and lower class consumers get squeezed via sticky high inflation and slowing economic growth, official recession or not.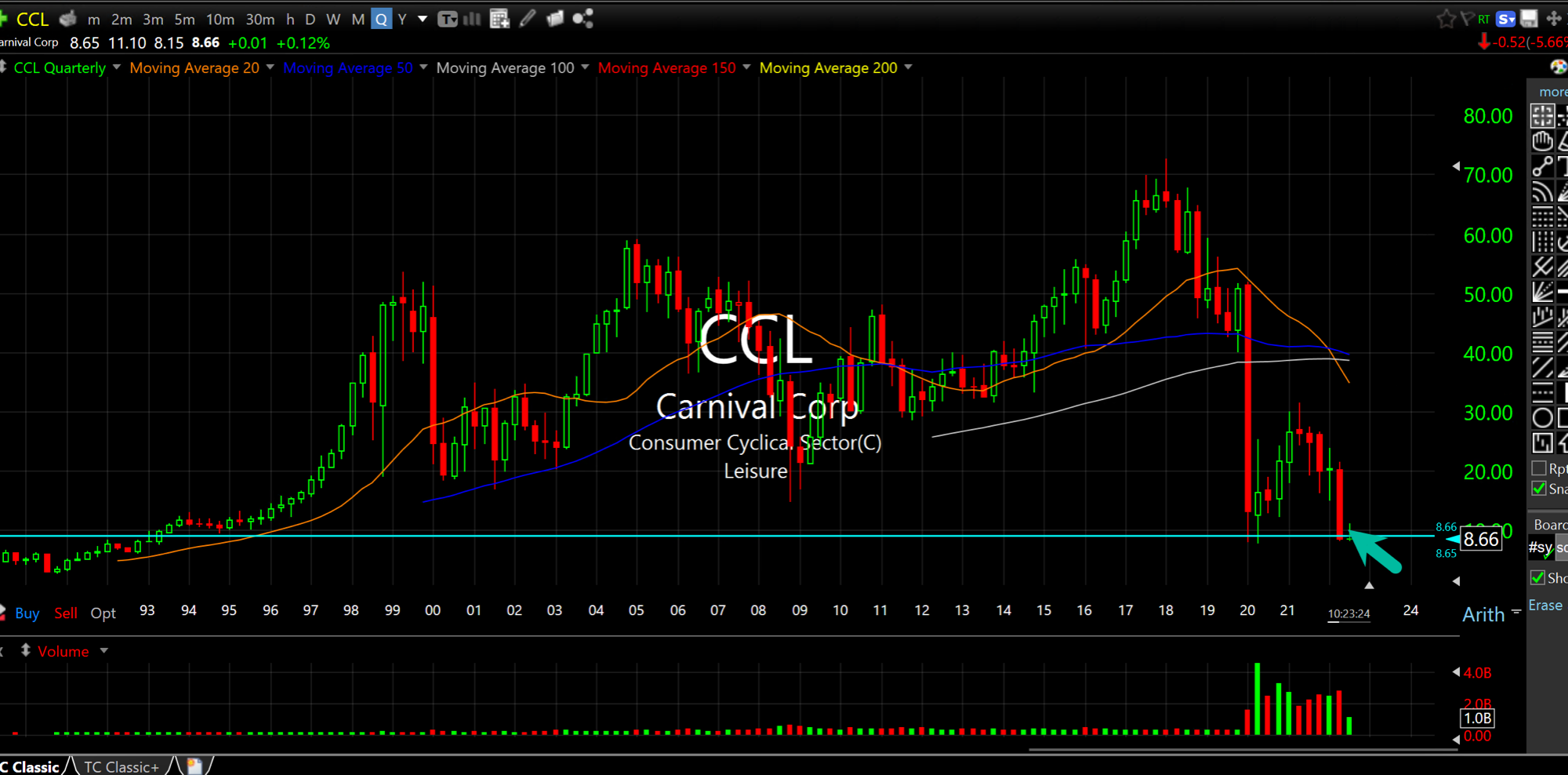 You're Either Natty or You'r... The Eternal Bear Market Deba...