25Aug11:06 amEST
Inflation Reverses Things You Take for Granted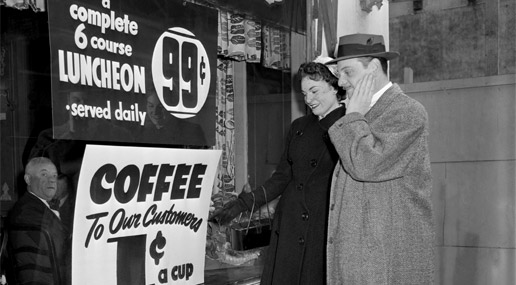 The good ol' American cup of Joe. A hot cup of java.
A cup of coffee is still relatively cheap in most places in America, provided that you are not dressing it up with tons of additions at a Starbucks or some hoity-toity restaurant, cafe, or hotel. Even then, coffee is still one of the remaining reasonably priced daily items for most Americans that is not spiraling out of control due to inflation.
Even at MCD, for example, a small premium roast coffee is still only $1, even, and surprisingly good at that.
However, with drought-related crop issues in Brazil, a major coffee exporter, we can see JO (the ETN for coffee commodity) on the monthly chart, below, sporting an explosive looking monthly candlestick. Recall that on a monthly chart each candle represents one month of trading.
Here, JO made a brief low earlier this month and surged higher, into this morning's action. Should that be the final shakeout before the next leg higher in the context of a strong uptrend and the basing throughout 2022 heretofore, I am looking for Americans to finally wake up to how hard and close inflation hits home, for those few still asleep (including the dovish wing at The Fed).
Under that scenario, SBUX should be hit as hard as anyone, as their overpriced, burnt coffee and various milkshakes will be viewed as an effete delicacy and too decadent for most Americans, as it was during 2008 when workers were frowned upon from bringing SBUX into the workplace (some workers would still get SBUX but dump the coffee into an empty gas station paper cup or a Dunkin' cup).
At any rate, coffee is something we hav all taken for granted over decades for its ease and value, myself included--Think of how many workplaces around the country have free coffee and add-ins, utensils, for their workers in the break rooms, how many car dealerships offer it for free in the waiting room, hotel lobbies, etc.. The list goes on and on.
But history says inflation makes us eventually wish for those glory days as prices go up. And I suspect if we do not see some serious demand destruction soon that coffee can quietly lead softs higher into autumn.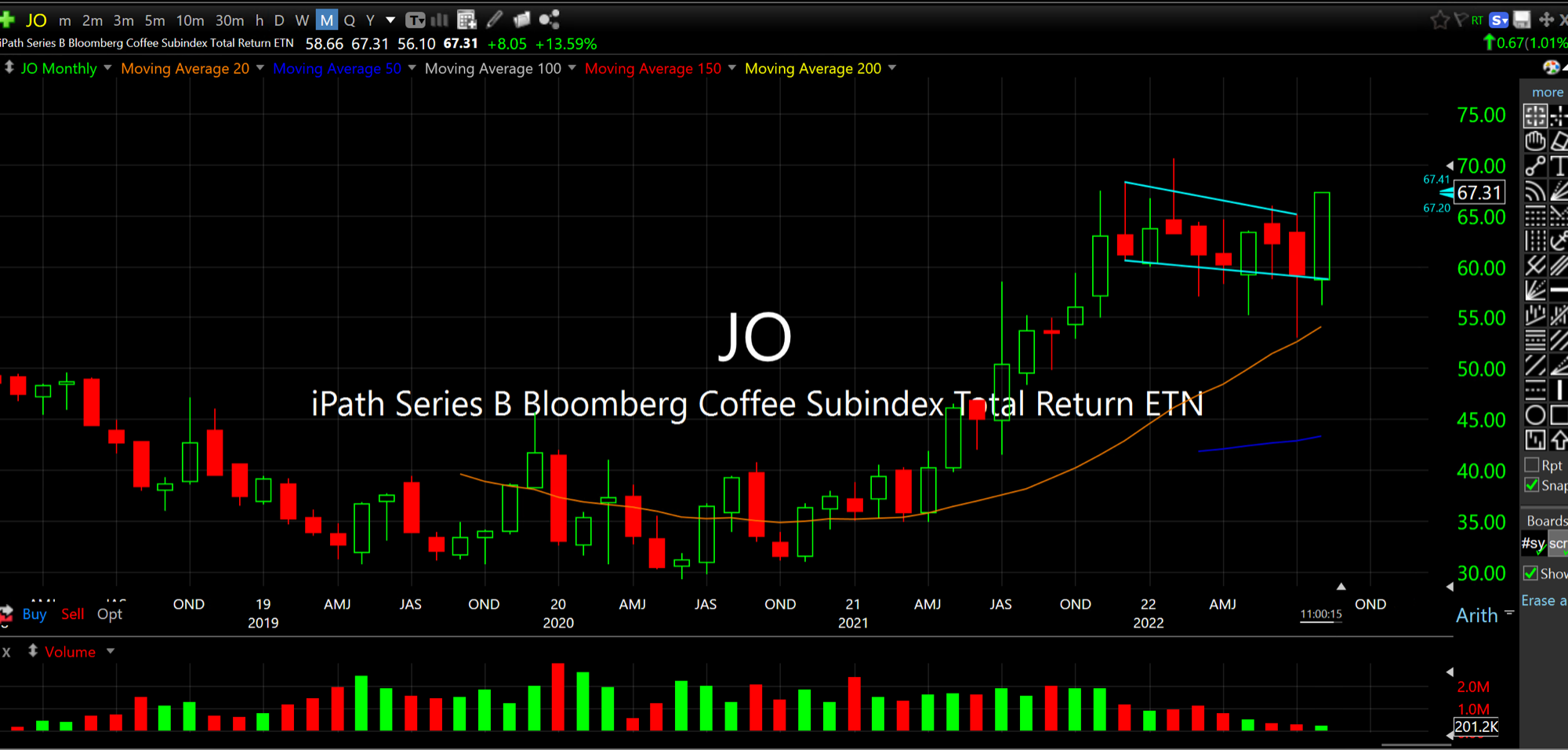 Beware Bull Market Arguments... The Market Sure Bought Lots ...