29Aug10:23 amEST
View: Starbucks Will Lose 50% of Its Value Over the Next Year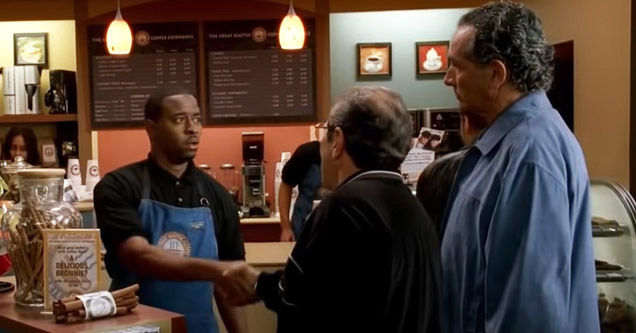 Starbucks, a poster child for the indomitable American consumer since the 2009 lows, has already made a legend for future generations out of current CEO and Founder Howard D. Schultz. Schultz left and then came back to SBUX as CEO over the years, and there is no doubt of his business acumen. The brand is iconic and represents a way of life for many of its caffeine/sugar addicted consumers who are willing to wait on long lines both in store and at the Drive-Thru.
And now for some reality: The stock currently trades with a whopping 3.3 PEG ratio. The PE and forward PEs are both in the mid-20s. And while that is not necessarily out of line it is also far from deep value. With around 2500 stores in Europe, you can be sure the energy crisis coupled with the Ukraine/Russia war is not doing SBUX any favors, too.
Furthermore, SBUX employees has started collectively organizing with more vigor than at any time since the founding of the firm. Secularly, we are headed into a new regime where labor likely has much more power. As a result, firms like SBUX will see shrinking profit margins, lower PEs amid inflation and, ultimately, lower share prices. And the wildcard, of course, will be inputs like coffee, sugar, cocoa, wheat, dairy--Should commodities continue to rally at some point it will absolutely have a distinct negative impact beyond run-of-the-mill inflation for a business like SBUX.
Seeing as I expect a deep consumer and corporate profits-led recession into 2023, SBUX is right at the top of my list as a buy-put-and-hold play.
On the quarterly chart, below, I fully expect the support trend since 2009 to crack with vigor in the coming months and for the 2014 highs around $40 to be retested, which means the stock has 50% or more downside from here with perhaps, at most, 10-15% of upside in bounces at current levels.
Next earnings are not scheduled until November 1st, and I suspect by then the weakening consumer will become a major issue for SBUX and its overpriced refreshments. Sooner or late value wins out, both in the stock market and in brick and mortar businesses. Simply put, the value proposition for coffee, sweetened drinks, and the like is just not the kind of moat you may see with a Coca Cola or anything like that. Dunkin', gas station convenience stores, and similar firms (including MCD and its McCafe series) stand to benefit from SBUX consumers inevitably trading down as times get tougher in American and abroad.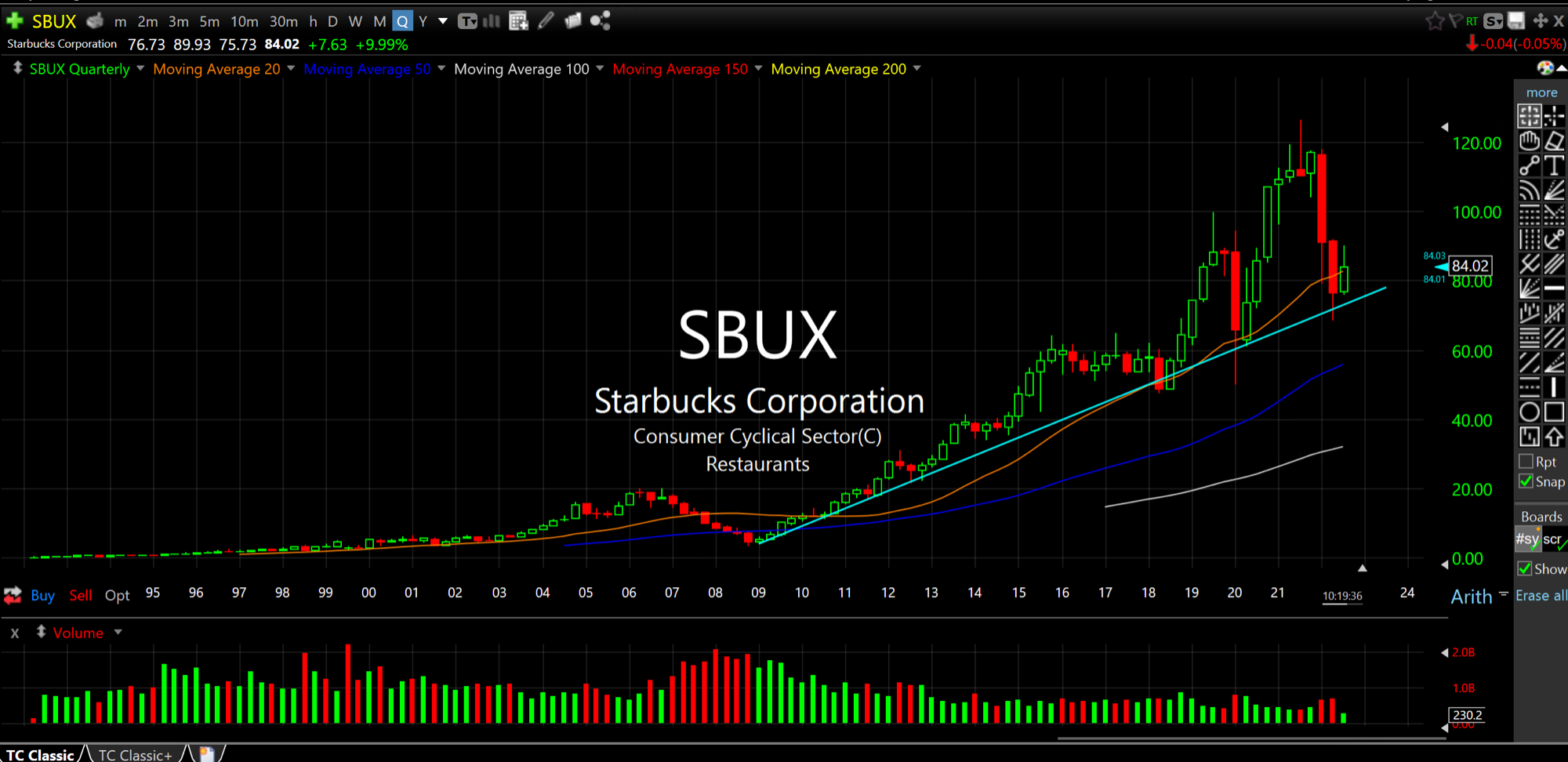 Weekend Overview and Analysi... Hey, Zuck: You Want Some Elk...