24Oct11:41 amEST
We'll See if Bulls Have a Marvelous Boxing Chin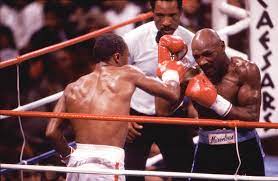 It is often said that Marvelous Marvin Hagler has the best "chin" in boxing history, meaning it was uniquely different to connect on punches to the point where it knocked him down.
In the current market we have China tech stocks being bludgeoned today. BABA PDD WB and many there formerly hot-to-trot growth stocks are getting absolutely hammered as well as the KWEB ETF as Xi in China tightens his grip and spooks investors.
However, the Nasdaq, below on the ETF's daily chart, is fighting to hold green and also fighting to breach the steep resistance trend since the mid-August peak higher.
All thing considered, this is solid resilience despite how spotty some action is below the surface. Of course, a plethora of tech monsters reporting this week, be it AAPL AMZN GOOGL MSFT, among many others, will likely have a say in whether the breakout can sustain.
But on a day with tons of red out of China this is a baby step for bulls.
That said, I still maintain that rates and the Dollar both need to back down a bit more from current levels in order for a rally to gather more steam into the holidays.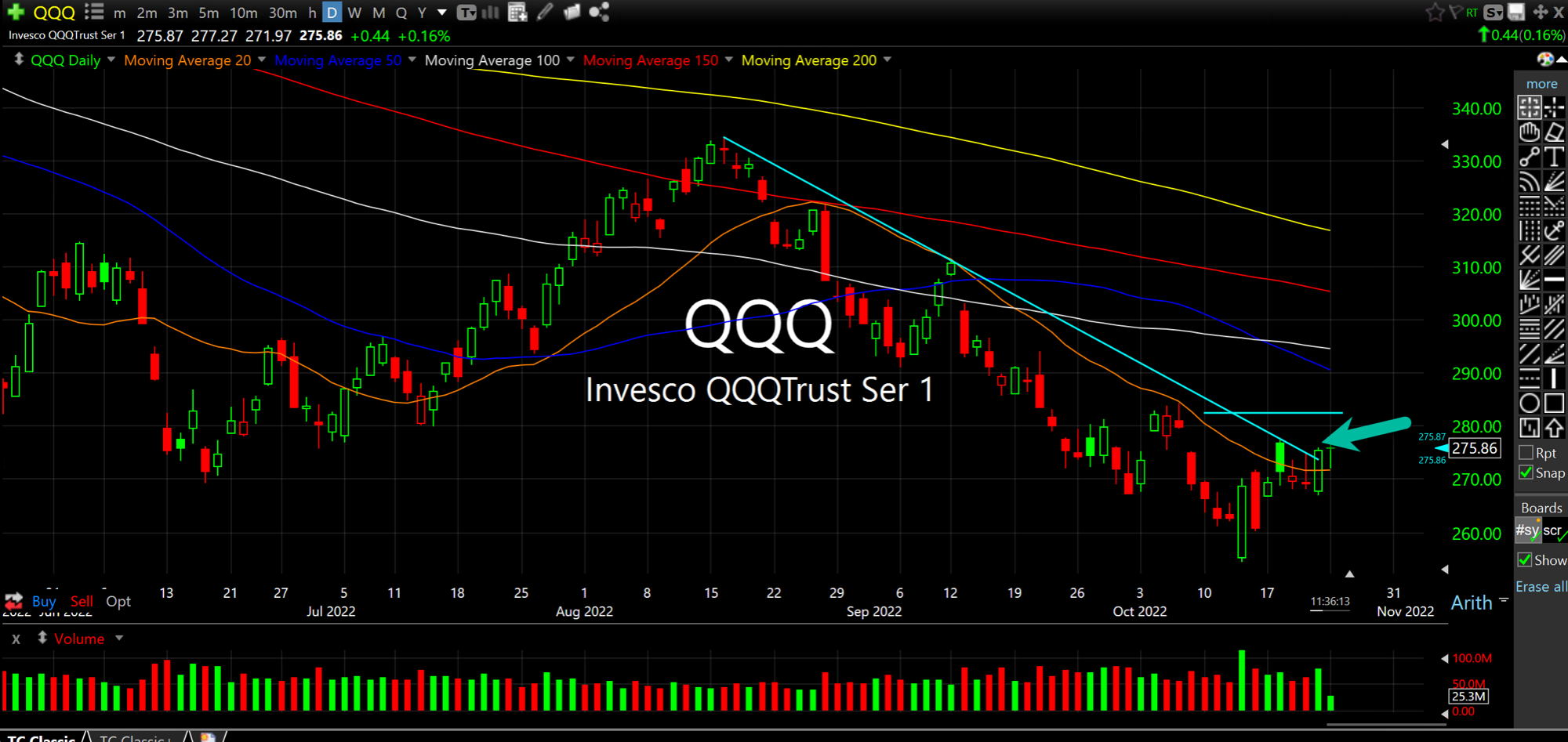 Weekend Overview and Analysi... Japan is Clearly Sweating Th...