20Jan11:00 amEST
The New Bull Argument: All You Can Eat Layoffs!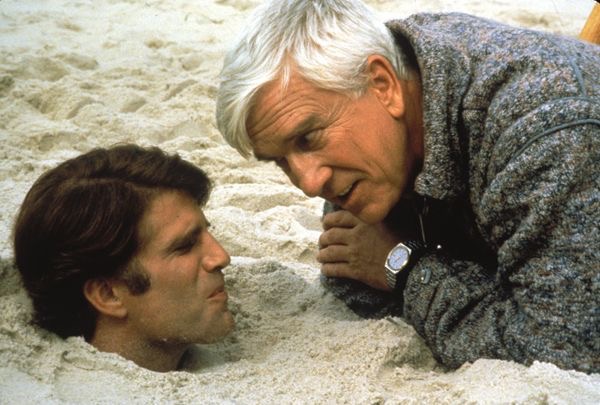 Just as someone will desperately try to escape quicksand at any costs and latch onto anything they can when they realize they are not positioned properly for it, so too are bulls who likely deep down know they are now fighting a losing battle (i.e. fighting a tightening Fed) amid slowing growth if not contraction.
As the quicksand becomes more menacing to the trapped individual, anything and everything is seen as an escape hatch.
In the case of the current market, a slew of major layoffs at marquee firms is now being touted as a boost to the economy and stocks.
And while the Nasdaq is cheering the CEO change at Netflix this morning despite missing earnings I suspect the coming batch of earnings in the next few weeks, be it AAPL AMZN GOOGL META MSFT TSLA, among others, should give a better snapshot of what we are dealing with insofar as the global economy.
On the Nasdaq hourly chart, updated below, the 11,000 level into this bounce is an area I am expecting to see selling reenter into next week as we have about a week about a half of nonstop earnings action before the next FOMC on February 1st.
After that, Valentine's Day morning will be the next CPI print which, given the recent rally in commodities and easing of financial conditions, should come in hotter than expected and reinforce to even the most stubborn bulls that The Fed has more work to do.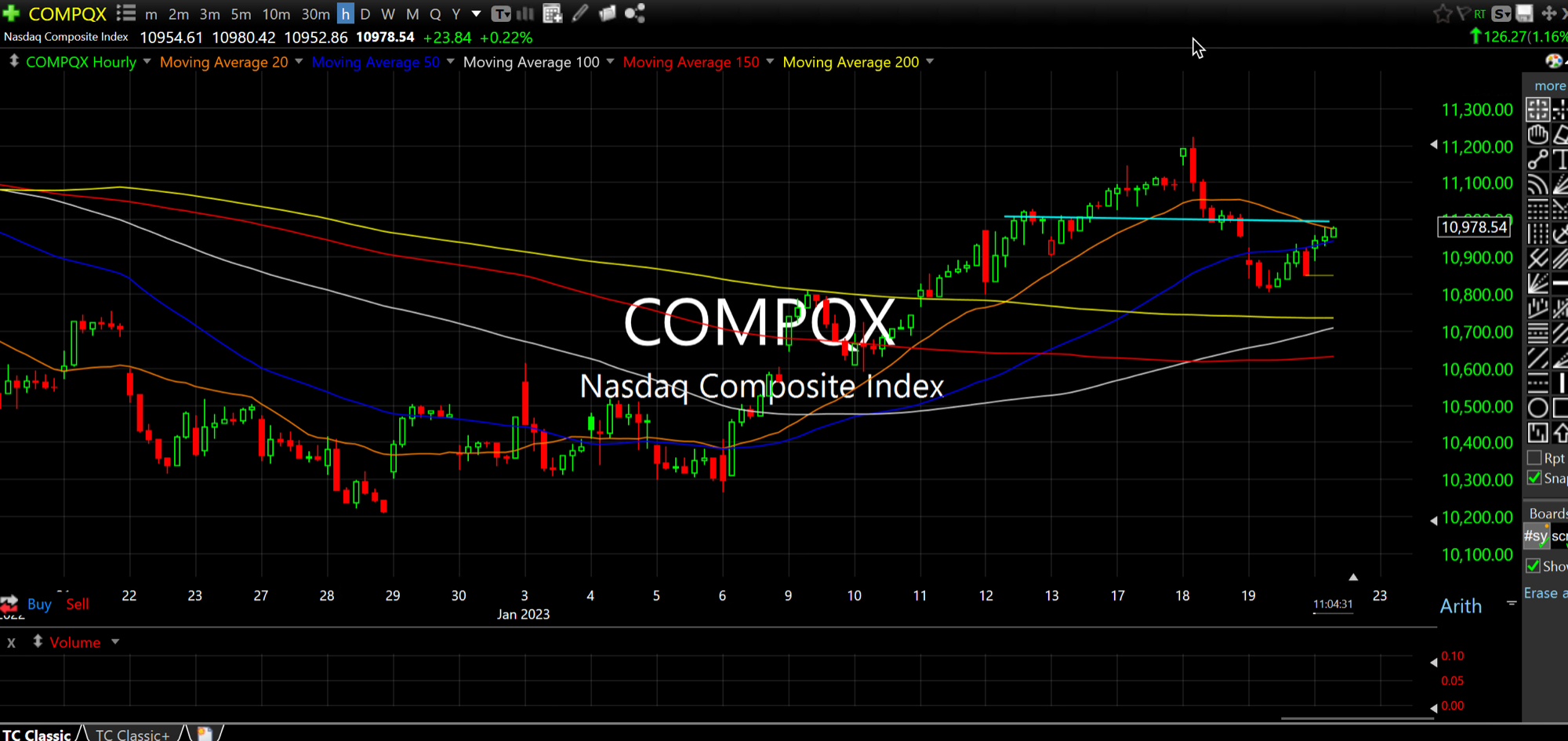 Louis, I Think This is the B... Weekend Overview and Analysi...