17Mar10:51 amEST
Kissing the Blarney Stone Chart Pattern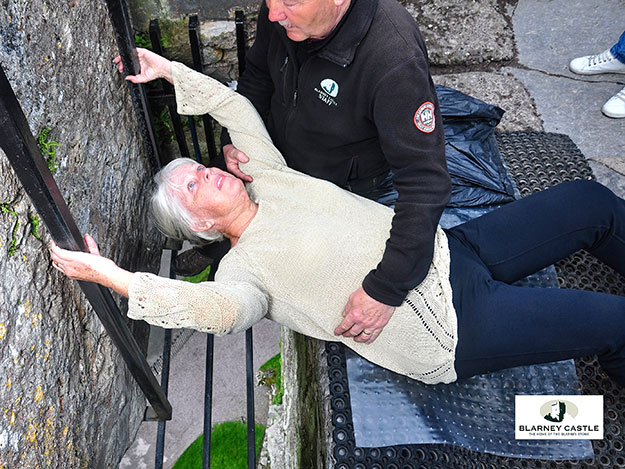 Today is not only Saint Patrick's Day, of course, but also options expiration for the month and quarter. This "OpEx" is occurring in front of the Fed Meeting next Wednesday, which is sure to be a high stakes affair. In addition, banks like CS and FRC remain in dire straits with any number of weekend risk scenarios for both sides of the trade.
Without question, the first few months of 2023 have been as challenging, tedious, and frustrating a trading atmosphere as I can recall. What we try to do with Members in this environment is not over trade and consistently zoom out for the big picture to not lose sight of the overall regime.
And when we do with the small caps in the Russell 2000 Index, for example, we can see the thin ice they are on as we approaching the second quarter of trading.
On the IWM ETF weekly chart, zoomed out below, $170/$171 continues to be critical for prior resistance years ago and now current support. Should bulls lose it, what with the regional bank, meme stock, energy small cap weakness of late, I would (finally) expect that big breakdown to materialize.
The reason why I refer to this pattern as kissing Ireland's Blarney Stone, a tradition that's been around for several centuries, is said to give a person the gift of eloquence and persuasiveness, is because the way it is done is pictured above--Bent over backward and leaning down to kiss it, not unlike price on the IWM against that prior support.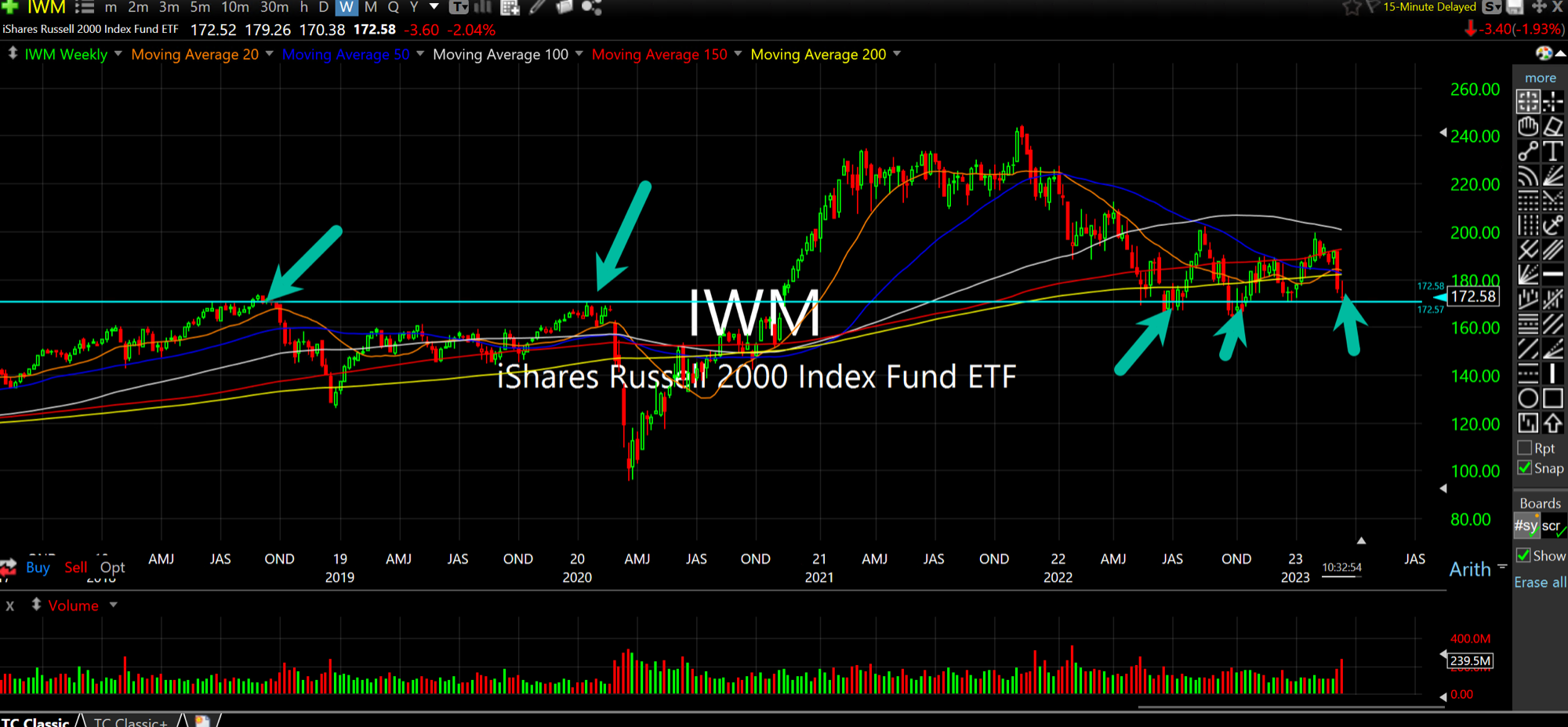 We Didn't Go to Stock Market... Weekend Overview and Analysi...