24Apr12:42 pmEST
Nothing Like a Speculative Lull to Test Your Resolve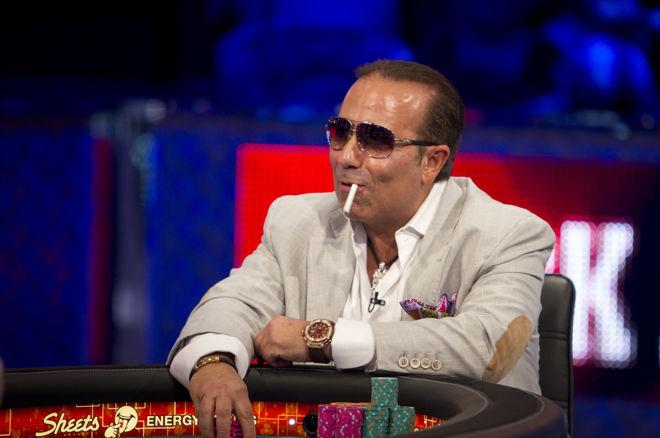 The small caps churning below the 200-day moving average, seen on the IWM ETF daily chart, below, yet above $170 multi-year support, as price grinds seemingly to a sideways halt, perfectly illustrates the sort of near-term market environment we are dealing with.
It is times like these that test your mental and emotional toughness as a speculator insofar as sticking to a given strategy in a churning tape. Some prefer to keep actively trading through it, trying to dance through the raindrops and perhaps satisfy their egos.
Others favor backing away altogether in cash and waiting for a better spot, something I myself have done quite a bit over the years.
However, for me in this very moment I still see substantial downside relative to upside the rest of the year, despite those calling for one final squeeze higher.
I do think earnings will begin to slow dramatically, especially for the sexy growth stocks of yesteryear. And I absolutely think the market is underpricing risk for the debt ceiling fight upcoming.
For now, we have a speculative lull, plain and simple.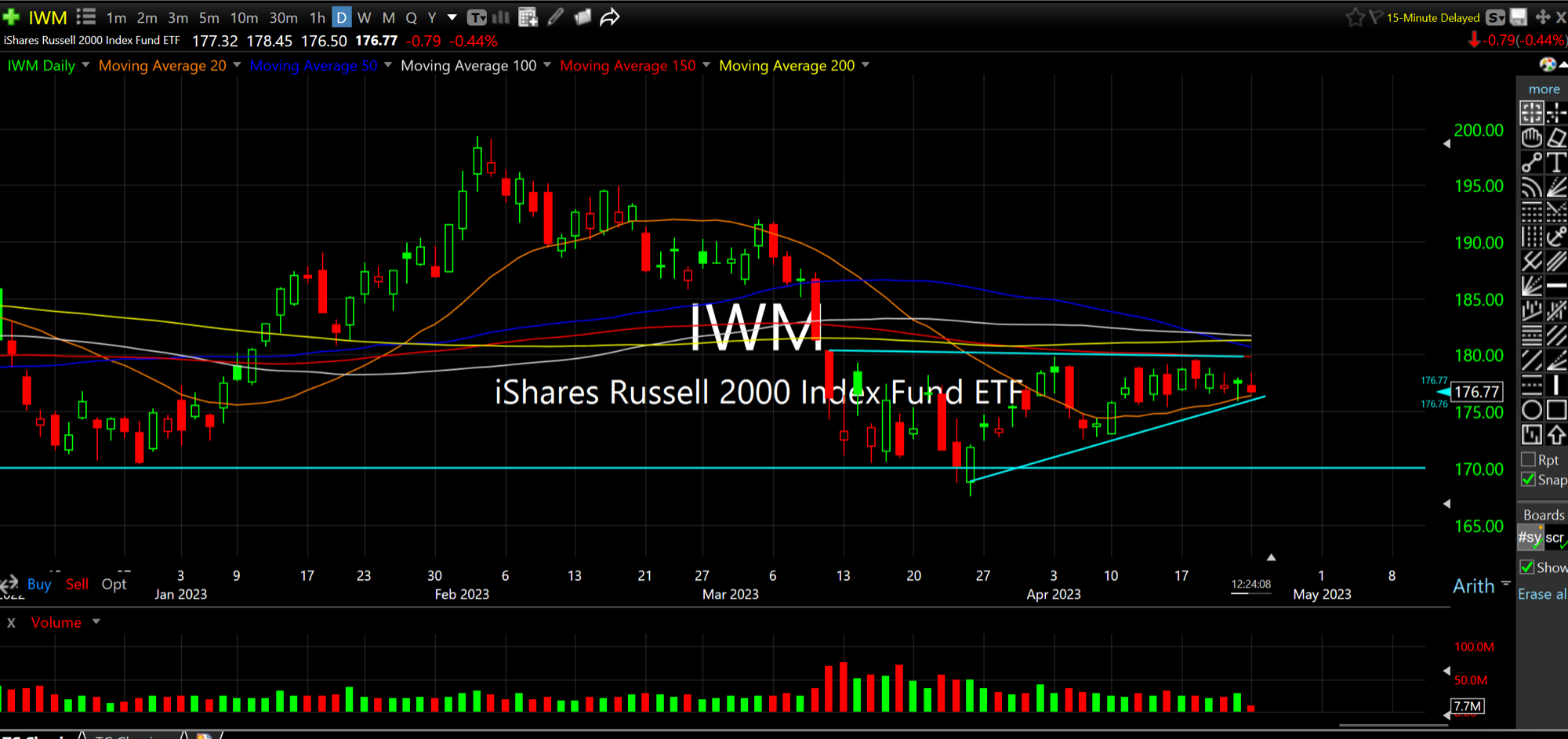 Weekend Overview and Analysi... Out with the New; In with th...