22May1:28 pmEST
It's a Free Country, Brother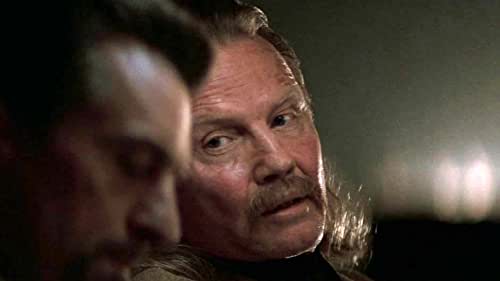 Last year I penned a blog post where I wrote that Starbucks had substantial downside. Clearly, that was wrong as the rally in 2023 as SBUX opened the year at $100.56 and went as high as $115.48 on May 1st.
However, viewing the updated quarterly chart, below, as the great liquidity drain from markets has seen various long-term charts extend up and form what I view to be even more massive multi-year tops, SBUX remains uniquely vulnerable to my eye on multiple timeframes.
On shorter-term timeframes, the chart is weakening amid a flurry of bearish news of late.
But the quarterly chart indicates a "high" right shoulder (yes, the right shoulder can and often is higher than the left in valid head and shoulders bearish tops) as the recent rally fades and SBUX is a glaring laggard today.
I tend to take quite a bit of heat each time I come out with a bearish SBUX post, as the name has endeared a ton of steadfast bulls over the years. I can take the heat, though, and often feel it around the corner.
In some ways, SBUX was one of the very best beneficiaries of ZIRP/QE and then the stimmies with easy money, since most folks could afford to walk into a Starbucks daily and spend the extra money on a 1,000 calorie milkshake for breakfast or something akin to that.
But with higher rates I still think the risk of normalization with consumer behavior is too menacing not to look at SBUX, with its expensive valuation, on the short side going forward.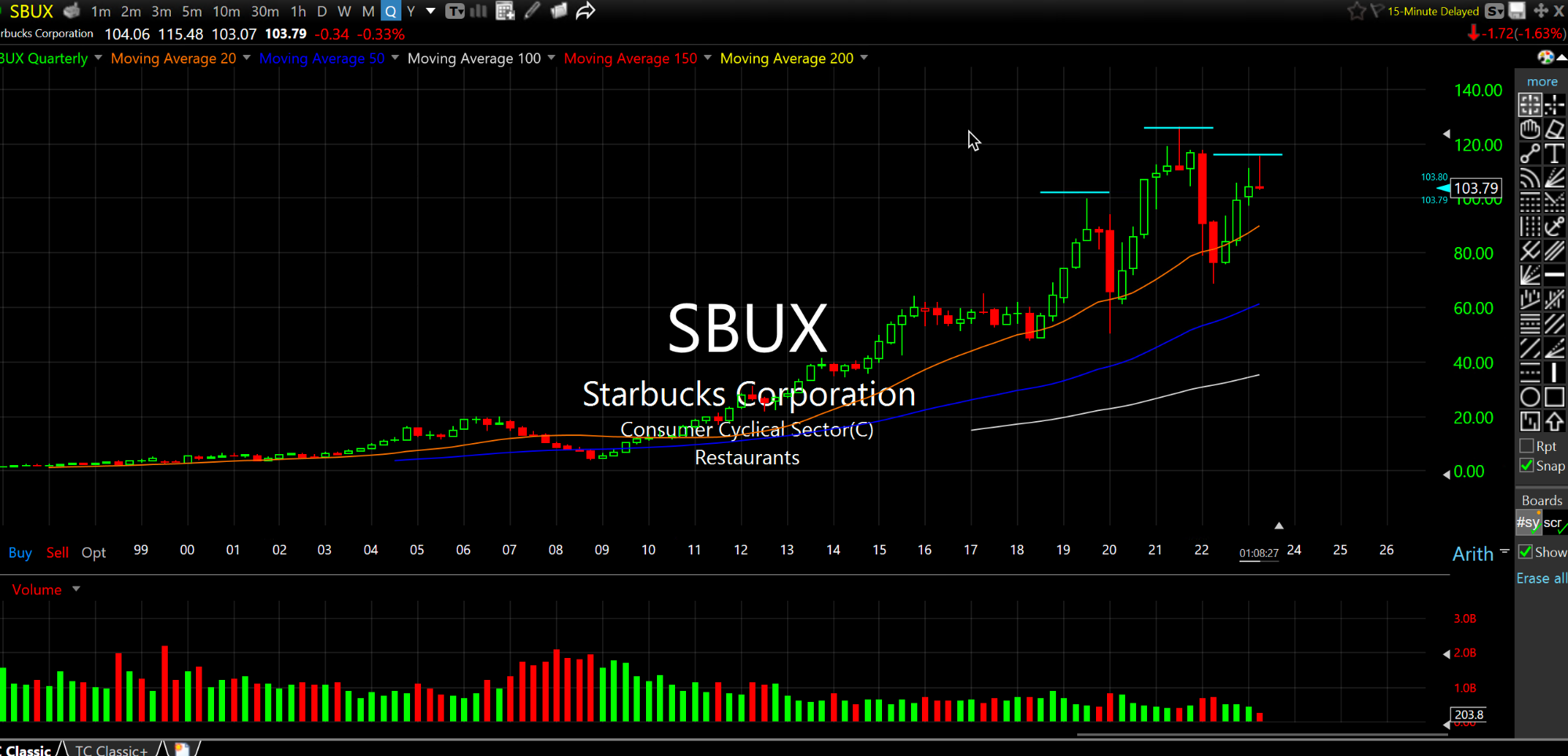 Weekend Overview and Analysi... The United States of Credit ...