14Aug12:32 pmEST
You Might Have Forgotten, But the Market Did Not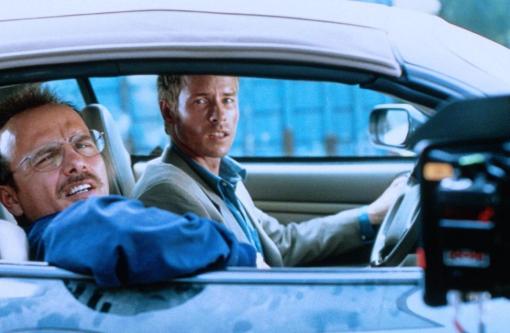 We can go back sixteen years, to the infamous 2007 bull market top, and the regional banking sector ETF (KRE, below on the monthly chart) will show a distinct sensitivity to the $50 (horizontal light blue line) area which will surely be mocked by many new age traders in the market as being a kind of antiquated way of looking at things.
And, yet, here we are with the regionals notably lagging this morning not only at the prior 2007 top but also at the level which saw the dam break in March of 2020 once it failed to hold as support (middle arrow).
Price has memory, ultimately, whether it is acknowledged by market players or not in real-time. And the uniquely difficult headwinds facing regional banks are not likely to go away even with the interventions we saw from The Fed and Treasury back in March of this year with Silicon Valley and the like. Thus, I fully expect $50 to be concrete resistance the rest of this year.
In addition to the perpetually lagging biotechs, weakness in the KRE is pressuring the Russell 2000 Index (IWM ETF) this morning. Should KRE turn down bowl $45 in the coming days and weeks I fully expect a tough autumn for the group, with the substantial risk of another crisis, even bigger than the one in March, as the higher rates for longer delayed reaction eventually comes home to roost as banks simply did not position for this scenario.
Quite the opposite, in fact--They took Powell and Yellen at face value that inflation was transitory.
To my eye, the only thing transitory is the hope that the worst is behind the sector.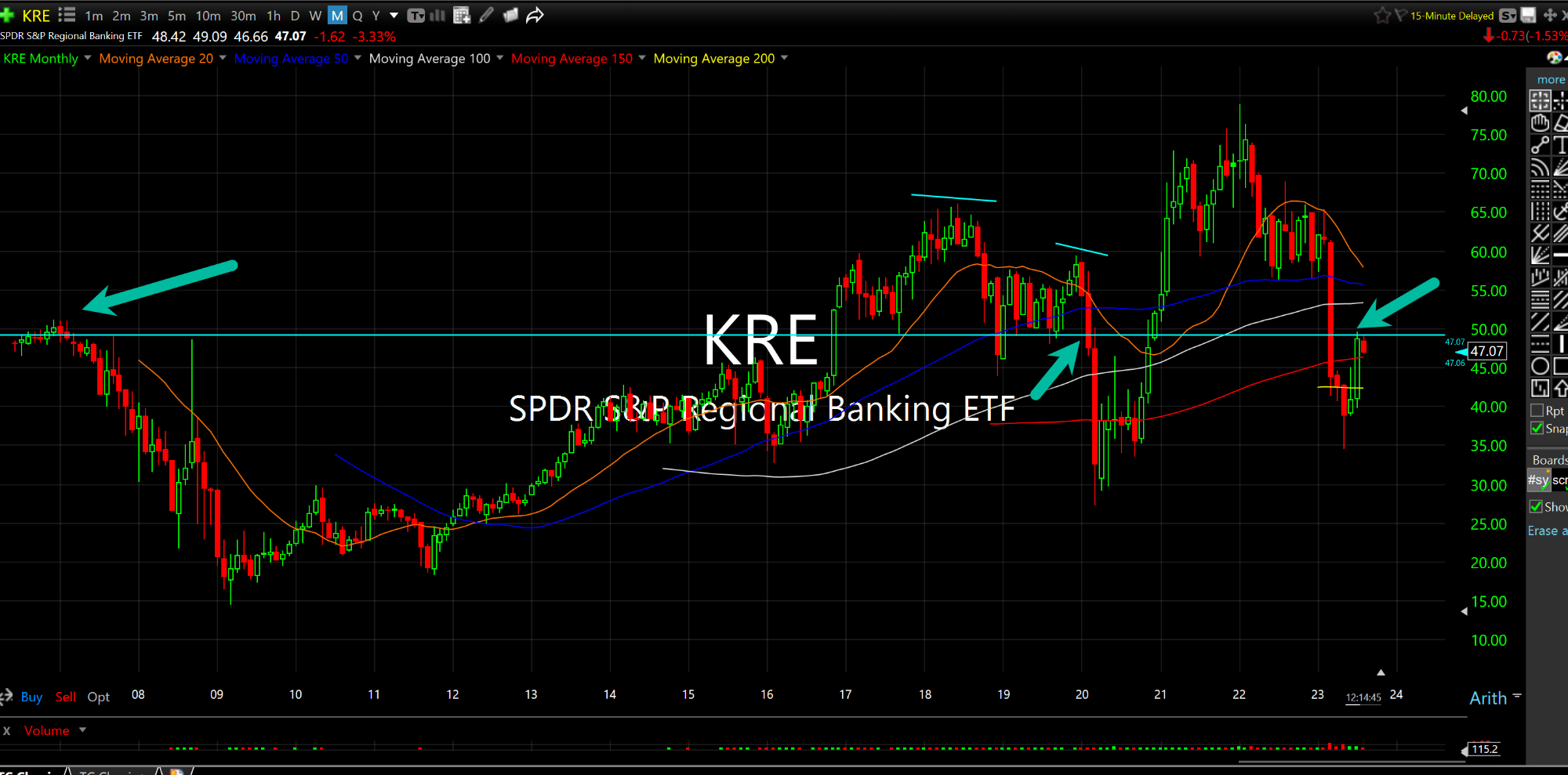 Weekend Overview and Analysi... Easy There on Chasing Old Wa...