30Aug3:11 pmEST
Something's Gotta Give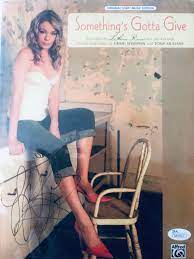 Over the last two years Okta, which reports this evening and is shown on the monthly chart, below, has beaten both top and bottom line estimates 100% (!) of the time.
Although I have always thought that earnings are the epitome of a roulette wheel gamble, insofar as the immediate reaction, I suspect something has got to give, as LeAnn Rimes sang, when it comes not only OKTA but also CRM CHWY CRWD VEEV reporting this evening, too, all of which have rich forward PE ratios.
OKTA, for example, even after its steep decline since 2021, trades at 57 times forward earnings, which is symbolic of the Nasdaq overall, where the decline last year did not do much to reprice bubble assets lower for any real value.
CHWY has a forward PE of 141. CRM is at 23, which is high for a Dow component, and VEEV is at 35.
Given where we are with rates and the lag effect coming up on 18 months since the first hike back in March 2022, I continue to be on the lookout for a shock to markets. It may come as soon as tonight with the lineup of higher PE names. Granted, this entire cycle has taken much longer to play out than I had ever anticipated.
But the big picture has not changed, which is why I have not wavered.
Simply put, many (certainly not all) of these very high PE growth stocks are creatures of a ZIRP/QE world. But-for the ZIRP/QE, they may not have ever survived this long, let alone thrived. Once the market fully comes to terms with higher rates which are not headed back to zero unless we have something worse than the Great Depression, the lingering risk is of an aggressive re-pricing of long duration assets lower.