05Aug1:13 pmEST
Bristol-Myers Squeamish at Prior Highs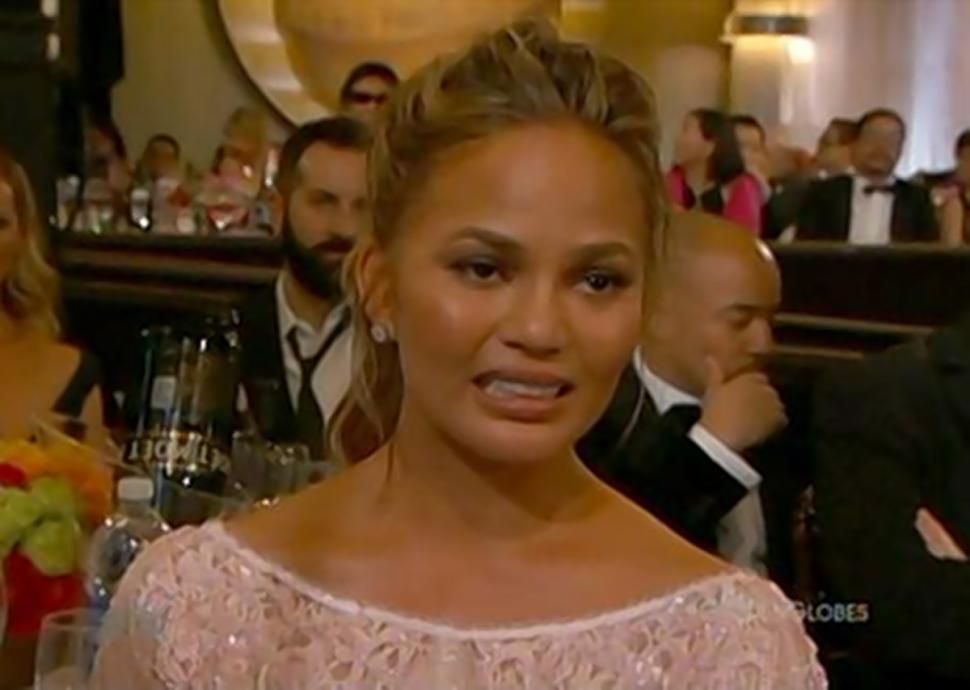 Although its cancer treatment failing to meet its goal in a lung cancer trial is the obvious reason for BMY's stock getting drilled 15% today, it is worth looking at the long-term chart and understanding that these types of moves seem more likely than usual for the name,
On the monthly chart, below, the healthcare titan rallied directly into its prior $75 all-time highs ($75.47, to be exact) from 1999. The ascent since 2011 has been a steep one, especially for a stodgy blue chip name, with BMY riding that 20-period monthly (orange line) all the way up to those prior highs.
So while the move to prior highs certainly did not offer an easy short at all, it did lessen the need to be aggressively long when the prior overhead supply became more likely than not to kick in.
Going forward, a rotation out of the the "safe" names like BMY makes even more sense in the coming months, with that money shifting to growth and/or rate sectors.
Bristol-Myers becoming squeamish at all-time highs ought to be the real story here, which may very well have exacerbated the selling today as long-term holders looked for a reason to lighten up.
A multi-month pullback or pause now seems likely, not unlike what we noted with KO at $44 a few months back, before we learn of the next directional move.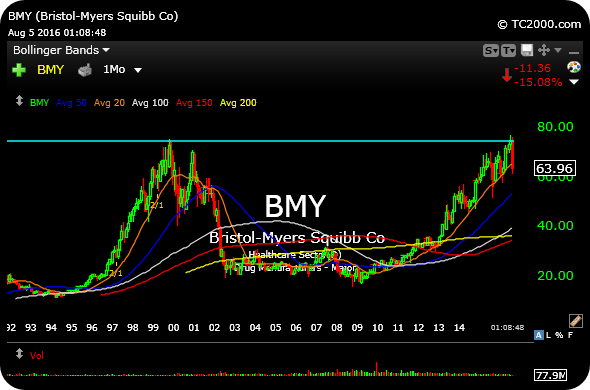 It's Not Risk on, Risk off: ... Saturday Night at Market Che...