10Mar9:16 amEST
Sliding Off the Schneid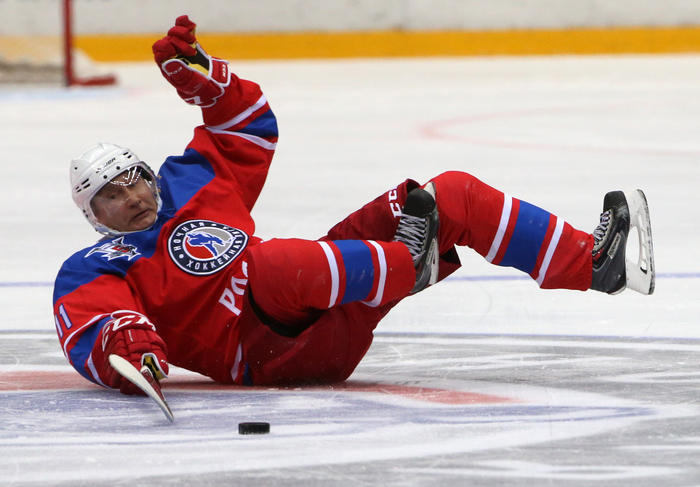 Stocks are set to open noticeably higher after the jobs report earlier this morning. When we view the S&P 500 Index and Nasdaq daily charts, there has been little if any, real technical damage of which to speak.
However, those pesky small caps in the Russell 2000 Index, along with oil and TLT, have been a thorn in the side of upside momentum for bulls.
On the IWM ETF for the Russell, below on the daily, note how price is oversold at its lower Bollinger Band after a long losing streak since last week's Trump speech rally.
If bulls can get small caps off the schneid, to speak, it should permit some of the better long setups in the market, like AMZN FB TTD, for example, to get going. For starters, we likely need to see IWM back over its 50-day moving average.
I am also looking to see if natural gas can continue to take some baby steps of minor improvement off recent lows in the face of the crude swoon.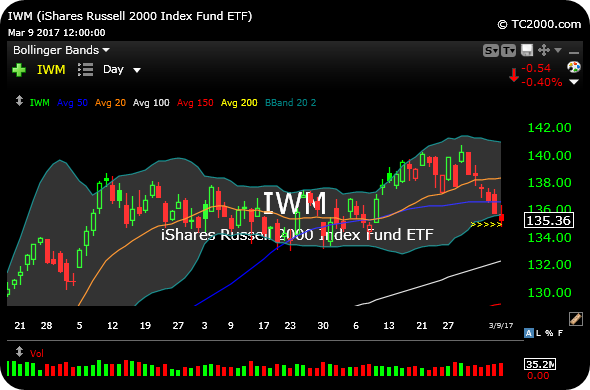 Someone is Cruising for a Br... Gold Bugs: Do Whichever Weir...