15Jun1:35 pmEST
Bad News for Disney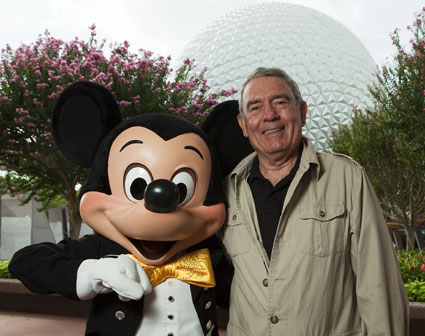 Disney seems to be under distribution, and I do not mean it is distributing one of its feature films to movie theaters across the country.
Instead, observing the daily chart, below, DIS seems to be undergoing heavy selling by institutions, as seen by the heavy and steady sell volume bars on the bottom pane of the chart. The drawdown that ESPN has been suffering, which is owned by Disney, is now ubiquitous. But there are other issues for Disney, such as the theme park ticket prices likely pushing the limits for middle class families.
Either way, it is worth noting that some non-tech plays, like Disney, are also in a bit of a summer corrective phase.
As for the market at-large, buyers are trying to keep a floor under tech after a some soft action this morning. While we will be updating some relative strength individual plays for Members in my Midday Video, I am also not assuming the pullback is over, just yet.
As an example, the Nasdaq still has room to drop to its 50-day moving average, which would be entirely garden-variety for even the strongest of bull runs.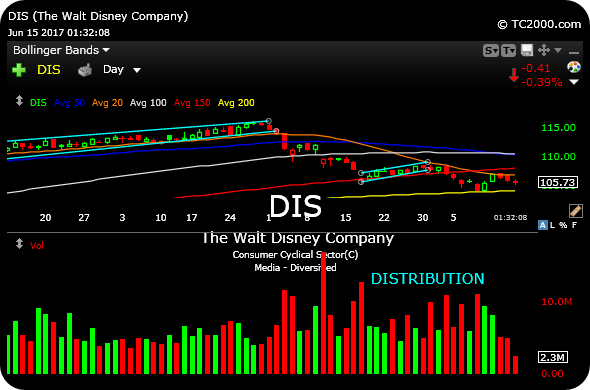 Stocks Have Suddenly Become ... The Best Time to Buy Snapcha...