11Oct10:40 amEST
Rough and Tumble Bulls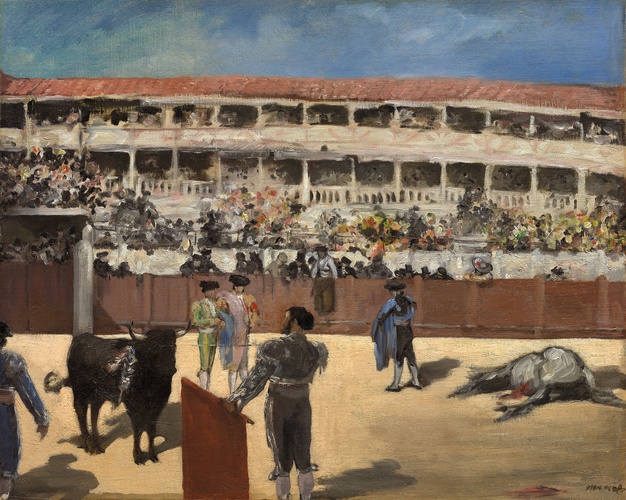 For various reasons, tech and growth-led bull runs tend to be far more aesthetically-pleasing to most and much more welcomed with open arms by retail traders. However, when it comes to commodity-led bull runs, it often takes a while to warm up to the likes of coal, oil and gas, ags, even solar plays.
And then there are the materials miners. Putting the precious miners to one side for the moment, the non-precious materials plays like FCX, CLF (below on the weekly chart), and even steels like X have been lagging oil and gas plays the last few months.
However, with a nice gap up this morning, that may be changing. As you can see, CLF looks to be emerging from a correction in the context of a bull run since the March 2020 lows.
So, you might ask, what is the difference between CLF emerging from a dip here versus any tech/growth name doing the same? 1) CLF is not a high multiple growth name, and 2) CLF has been in an overall ten year bear market since 2011, whereas many growth stocks have been trucking higher during that time.
Overall, if you believe that inflation will linger much longer than The Fed thinks right now, then these commodity plays have the potential to scream much higher as the chase is on and the markets may very well pressure The Fed into blinking sooner than later in terms of speeding up the taper and eventually raising rates.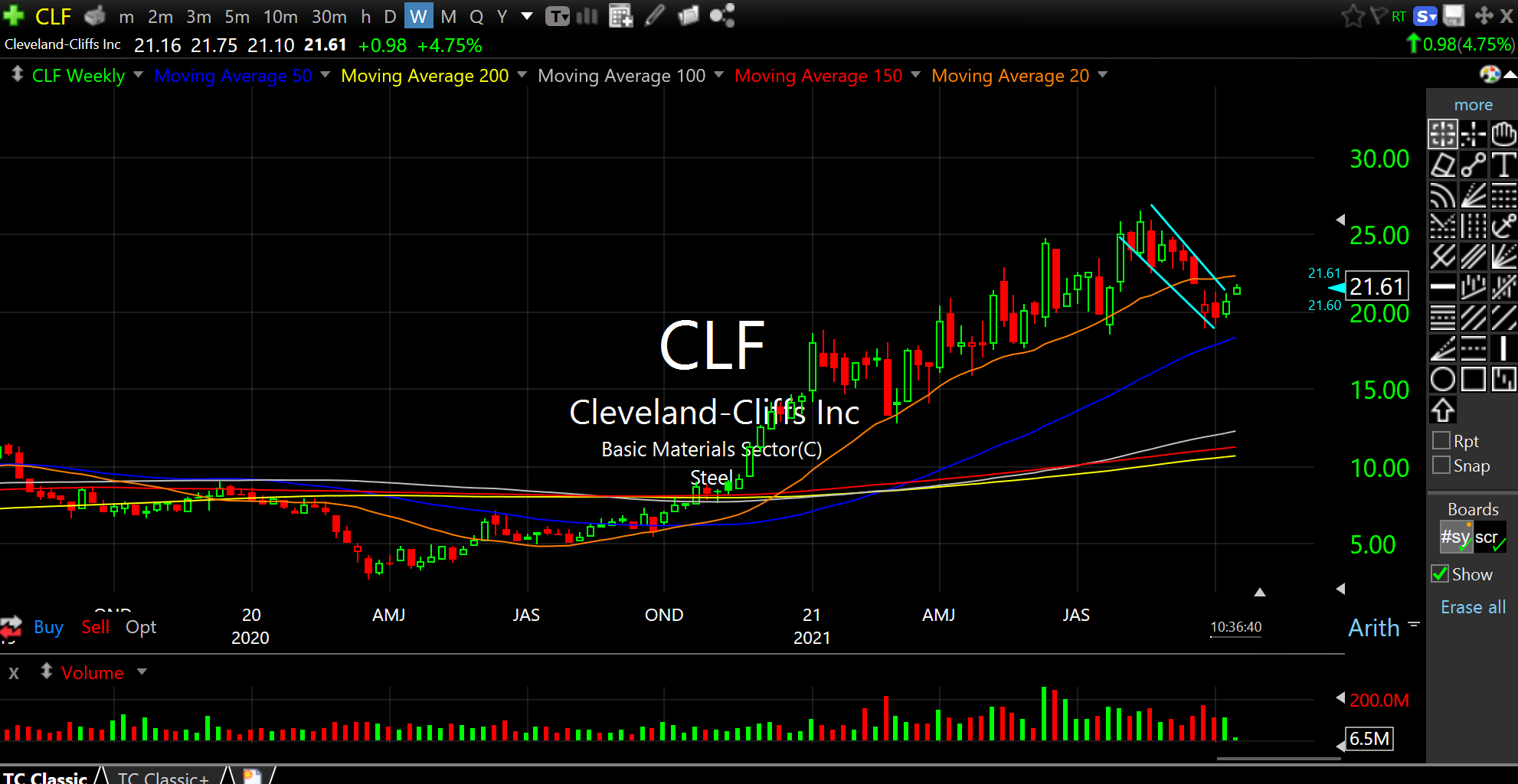 AVAILABLE NOW! My New Book, ... Not So Happy on Columbus Day