24Jul10:40 amEST
The Next Snap is Snap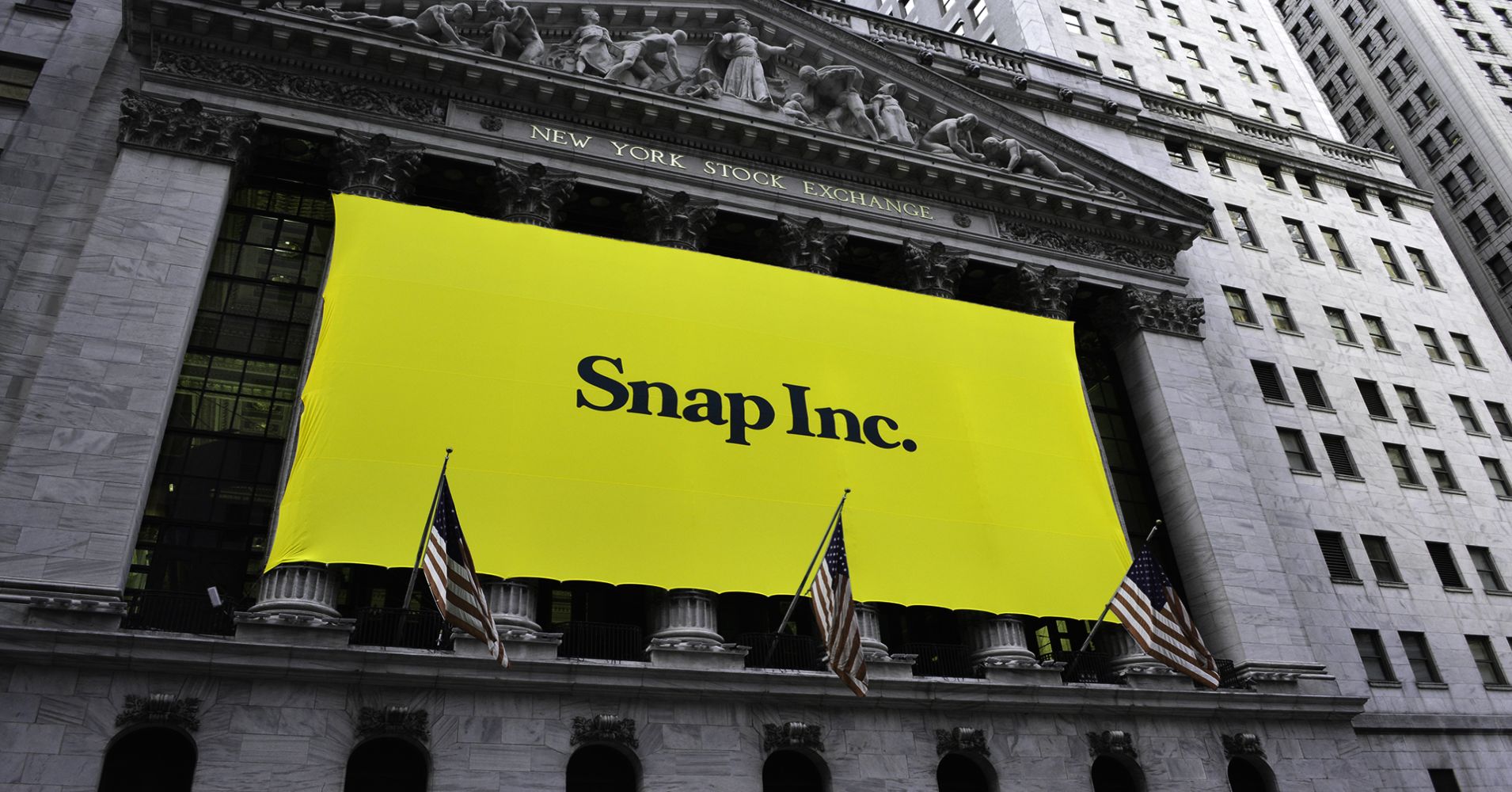 It may be tempting to hunt down a name like YELP as potentially being the next SNAP, in terms of long-time social media laggards waking up in a major way like we have seen from shares of Snap since last Christmas when the stock dipped under $5. However, that may be missing the point.
Specifically, SNAP may just be getting started. After smashing earning and rallying another 16% this morning, the monthly chart for SNAP, updated below, shows the popular app owner back up to the $17-$20 range, an area the stock struggled mightily with as defined resistance the first few months after its IPO in 2017.
In other words, in the relatively brief lifetime of SNAP's publicly-traded stock, the $17-$20 range right here has been as significant as it gets. The impressive rally since the end of 2018 has indeed been a big move.
But if SNAP can conquer this area then there could easily be blue skies ahead, not unlike what we saw from Facebook's stock back in 2013 after it finally broke out of its own post-IPO slumber.
2019 has featured some intriguing turnaround stories, with SNAP right up there alongside CMG. YELP's earnings next month will likely dictate its next move.
In the meantime, though, there is an argument to be made that the real SNAP move has barely even started, meaning the next SNAP may very well be, in fact, SNAP.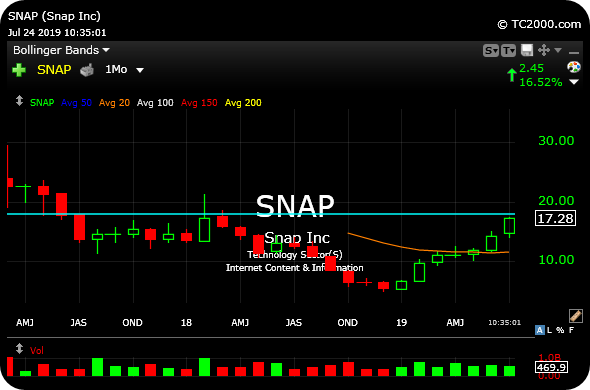 Those Should Be Tears of Joy Stock Market Recap 07/24/19 ...