26Sep10:44 amEST
Already Baked Into the Bowl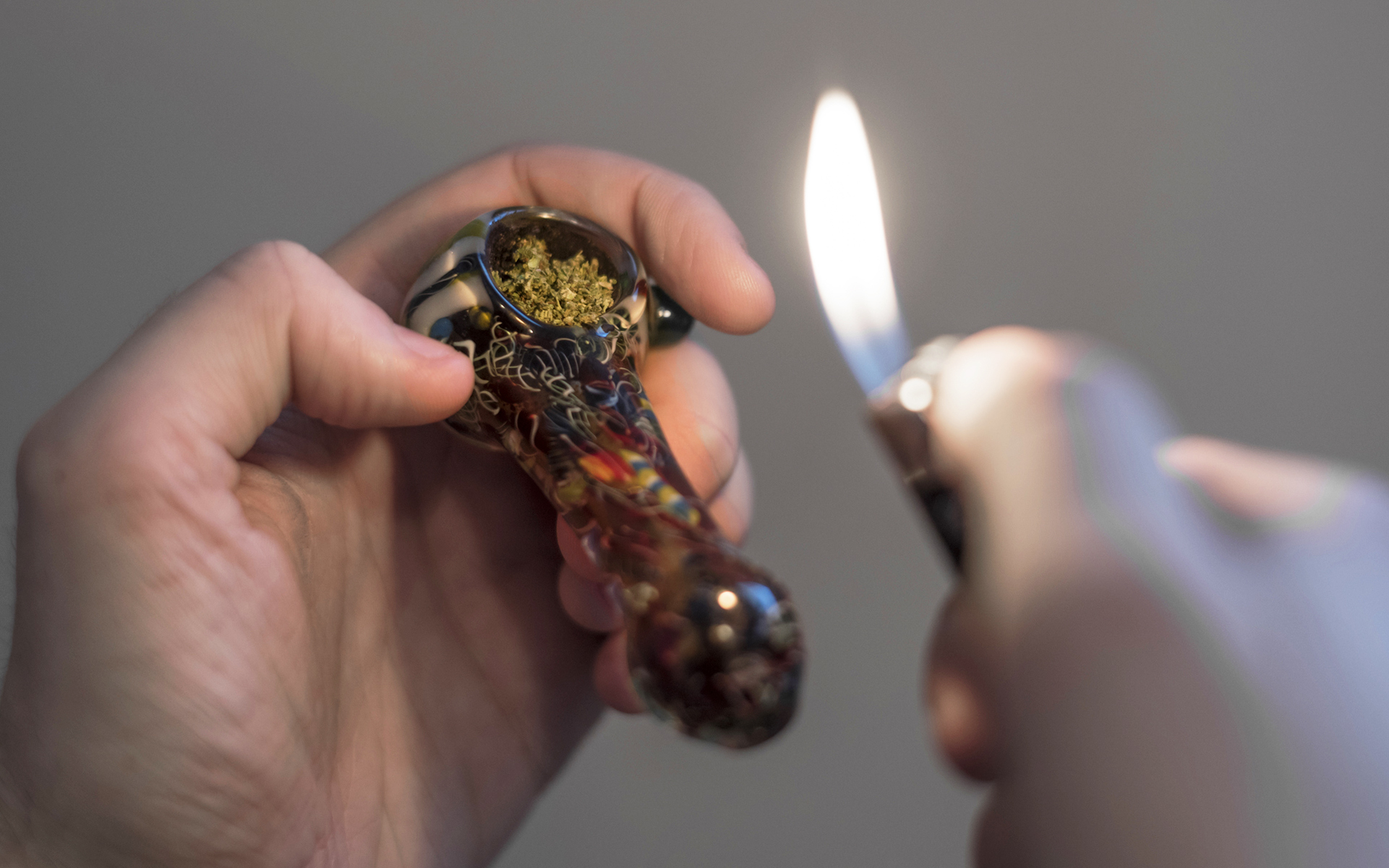 With the House passing the cannabis-banking bill, or the "SAFE Banking Act," on Wednesday, hope for pot stocks to regain their old form seemed realistic.
However, as one of our Members noted this morning, we have the likes of ACB APHA CGC CRON TLRY acting sluggishly, at best. Perhaps the good news was already baked into the cake (packed into the bowl?), but, then again, most of those charts do not seem like they have priced in much of any good news lately. Either way, the sector looks like dead money for now.
The same might be said for the market at-large, too, with tech and small caps giving back a chunk of yesterday's gains. BYND is squeezing on some MCD news of them potentially getting involved with the Beyond Meat "burger." However, even BYND is fading as I write this, though still up nicely on the session.
In terms of fresh trades and ideas, I am temporarily dialing back most plays I would normally be making, such as the emergence of GOGO as a long-term turnaround play. The reason being: I do not trust this market at the moment to sustain upside moves, be it a breakout play or a dip-buy. I expect that to change when the quarter/month finally conclude early next week. But until then this sort of action is likely to stay.
As for precious miners, we are looking for $28 to hold on GDX (senior gold miner ETF on daily chart, below, note the arrows), in order to stave off head and shoulders top claims. Moreover, yesterday's surge in the U.S. Dollar was a bit of a jolt to many gold bugs.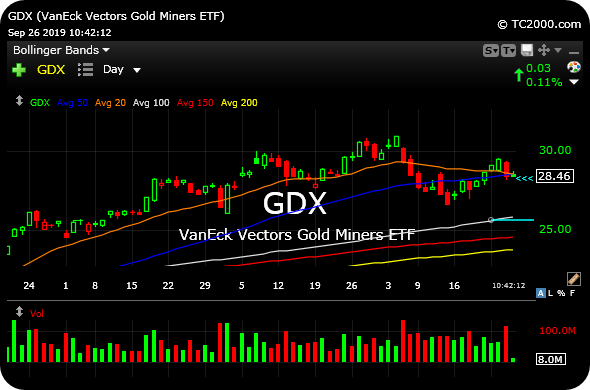 Stairs Up, Down, Left, Right... Slow and Steady is Losing th...