07Oct10:08 amEST
You Forgot About Solars? How Dare You!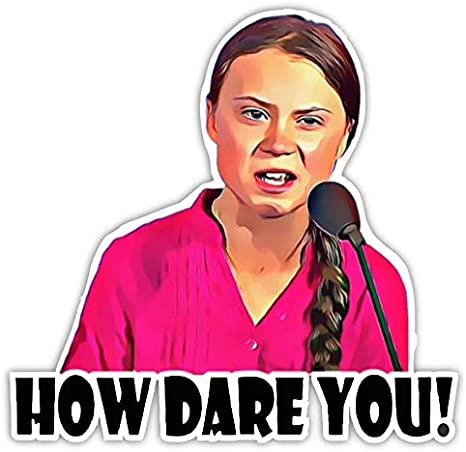 During energy bull runs which accompany fears of inflation, we often see one sector after the next under the broad umbrella of all things commodity-related eventually catch a strong bid, be it lumber, natty gas, soft commodities oil & gas stocks, etc.. This phenomenon was rather apparent in the first half of 2008, especially. And could easily be underway again now.
Only now there may not be an imminent Lehman/global financial crisis event to dismantle the inflation argument and cause a deflationary crash, as we had in the back end of 2008. No, this time around we have a defiantly dovish Fed who will begrudgingly give lip service to a possible taper but insists the inflationary pressures continue to be contained and transitory.
Thus, if the inflationary pressures persist much longer than perceived at the moment by our brilliant leadership apparatus, as I suspect they will, then sectors like solar have the potential to get involved in the commodity party and appreciate considerably.
First Solar, a $10 billion-plus market cap domestic solar play, is coiled on its multi-year quarterly chart, below, as well as on shorter-term timeframes. Note how FSLR broke above a prior, sideways multi-year base over the last ten years or so, and has flagged since last December. This figures to be a good spot to bet on a new leg higher, and I am doing just that with a stop-loss in the upper $80s.
Other solars of note: RUN SEDG SPWR.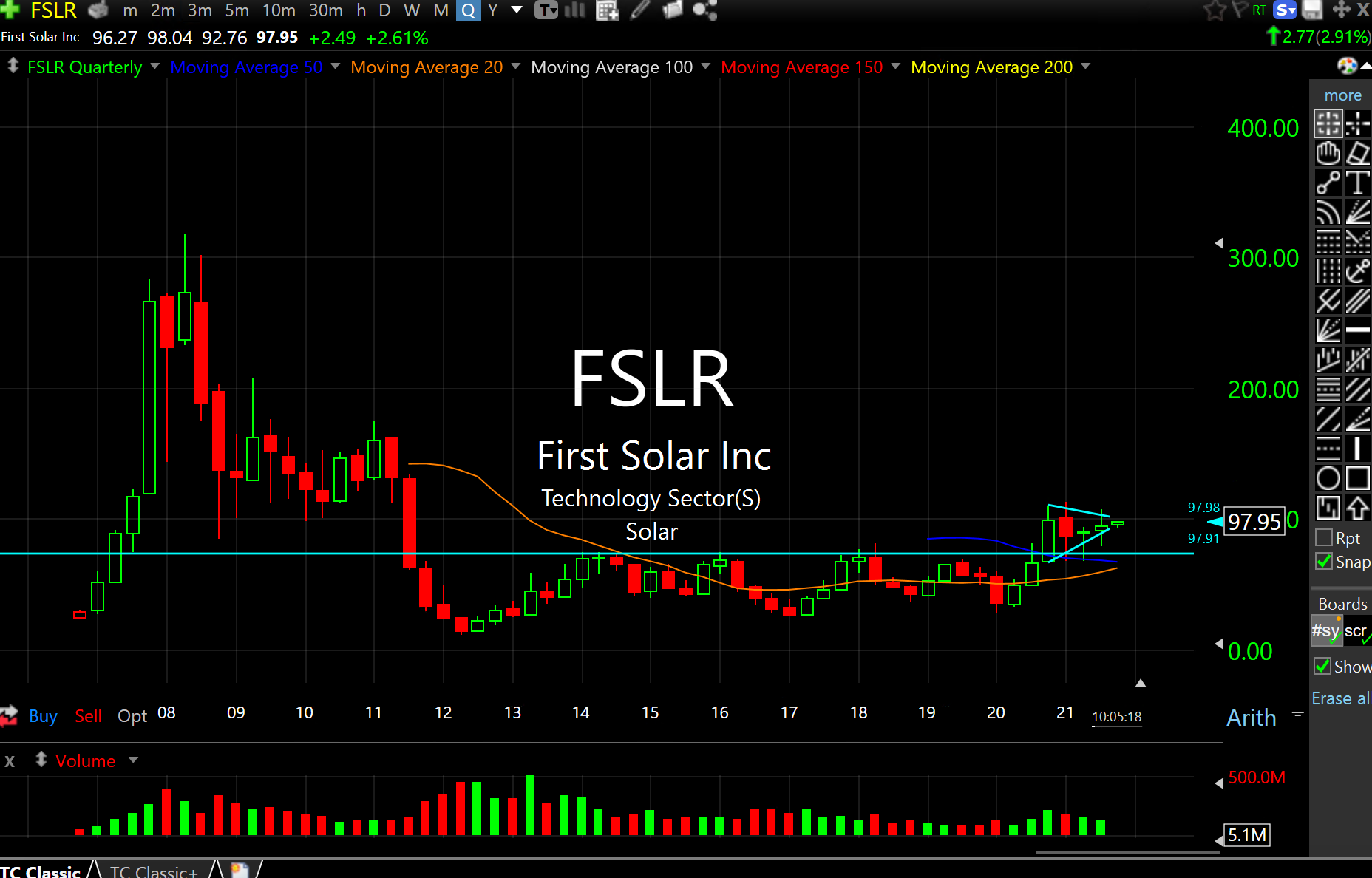 I Give This Chart a 4.2 Out ... Reminder: Don't Be a Blaster...