01Dec10:25 amEST
Reality Check Amid the Conjecture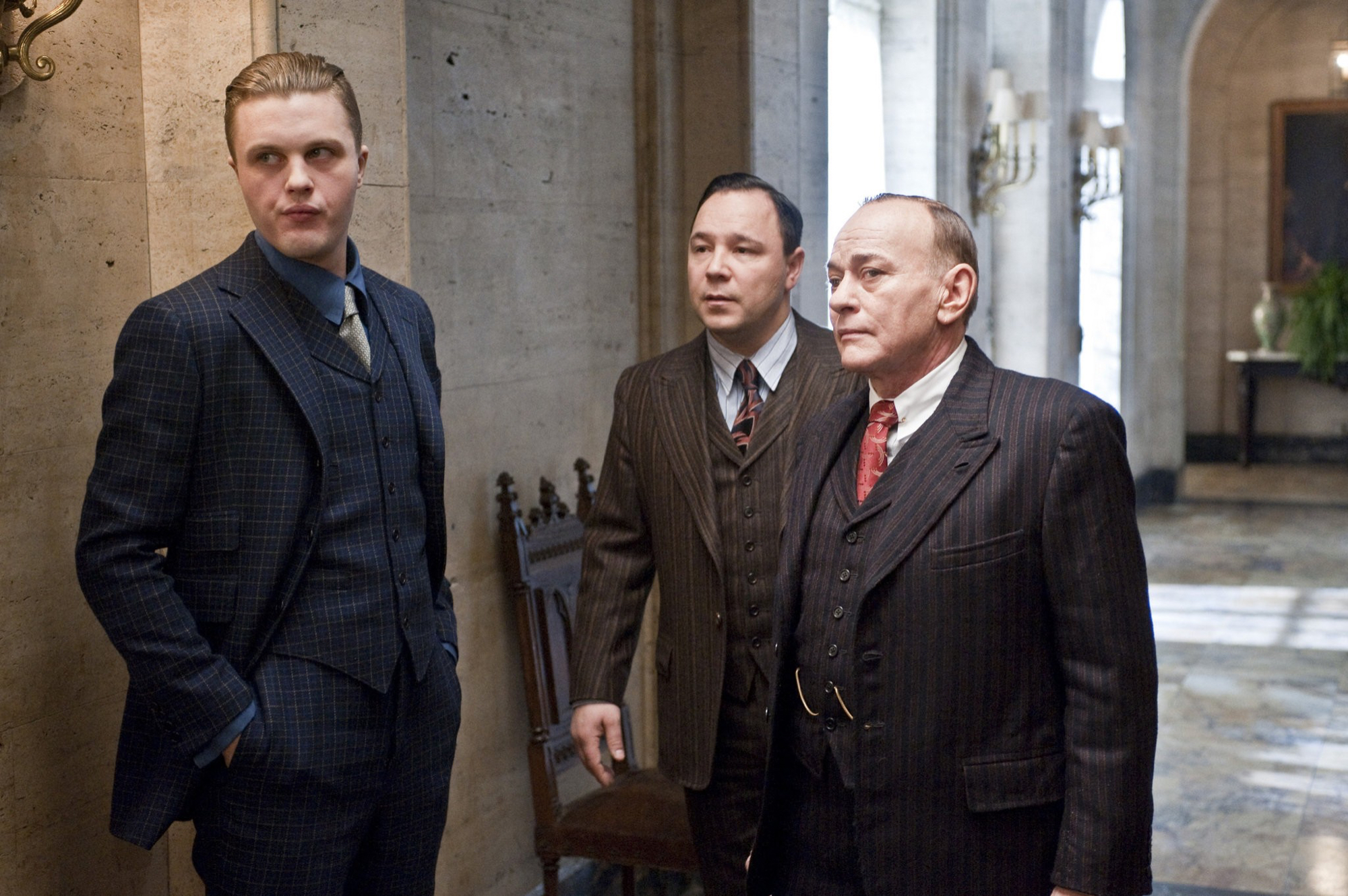 Watching financial news television this morning and then scrolling through Twitter Finance, it occurred to be just how many folks are hell-bent on offering up a definitive viewpoint on the Omicron variant and its fallout. In reality, most of these views relating to the markets likely do more harm than good--We simply do not know, and it is a known unknown.
So rather than trying to masquerade as a virology expert, my focus is on analyzing the actual market action.
And when we do that, as seen on the hourly charts, below, of both the IWM and QQQ, you will find that we have some sloppy action since last Friday's gap down. QQQ quite easily filled its gap from last Friday, while IWM has not.
But both small caps and tech are flopping around wildly in the very short-term, likely before making their next big moves. As we discussed both here and with Members, the early-november breakout to new highs in IWM is in jeopardy now of being a major bull trap, confirmed with a close below $208.
In corrective markets, it is often said that the overwhelming majority of opening gaps higher ten to fail. We saw just that on Monday of this week, despite vast amounts of cheerleading.
With Powell and Yellen giving testimony on The Hill again today, it seems to be expected that Powell will do his usual job of acquiescing to markets after yesterday's selloff amid his hawkish comments. If that happens, bulls have got to recapture the 200-day moving average on IWM this time around, which failed on Monday. Failure to do so again, especially if Powell softens his inflationary view, should be viewed as a bright red flag.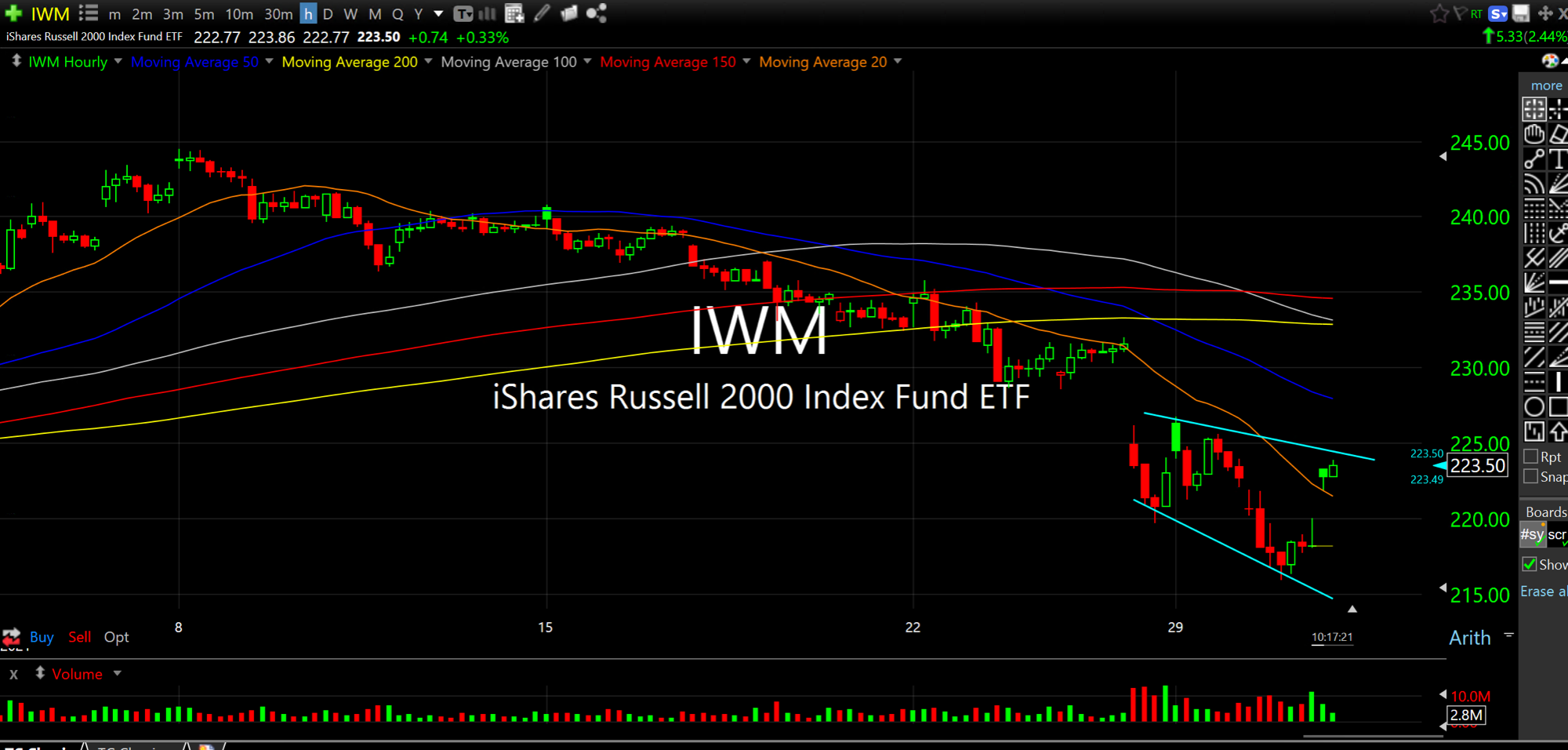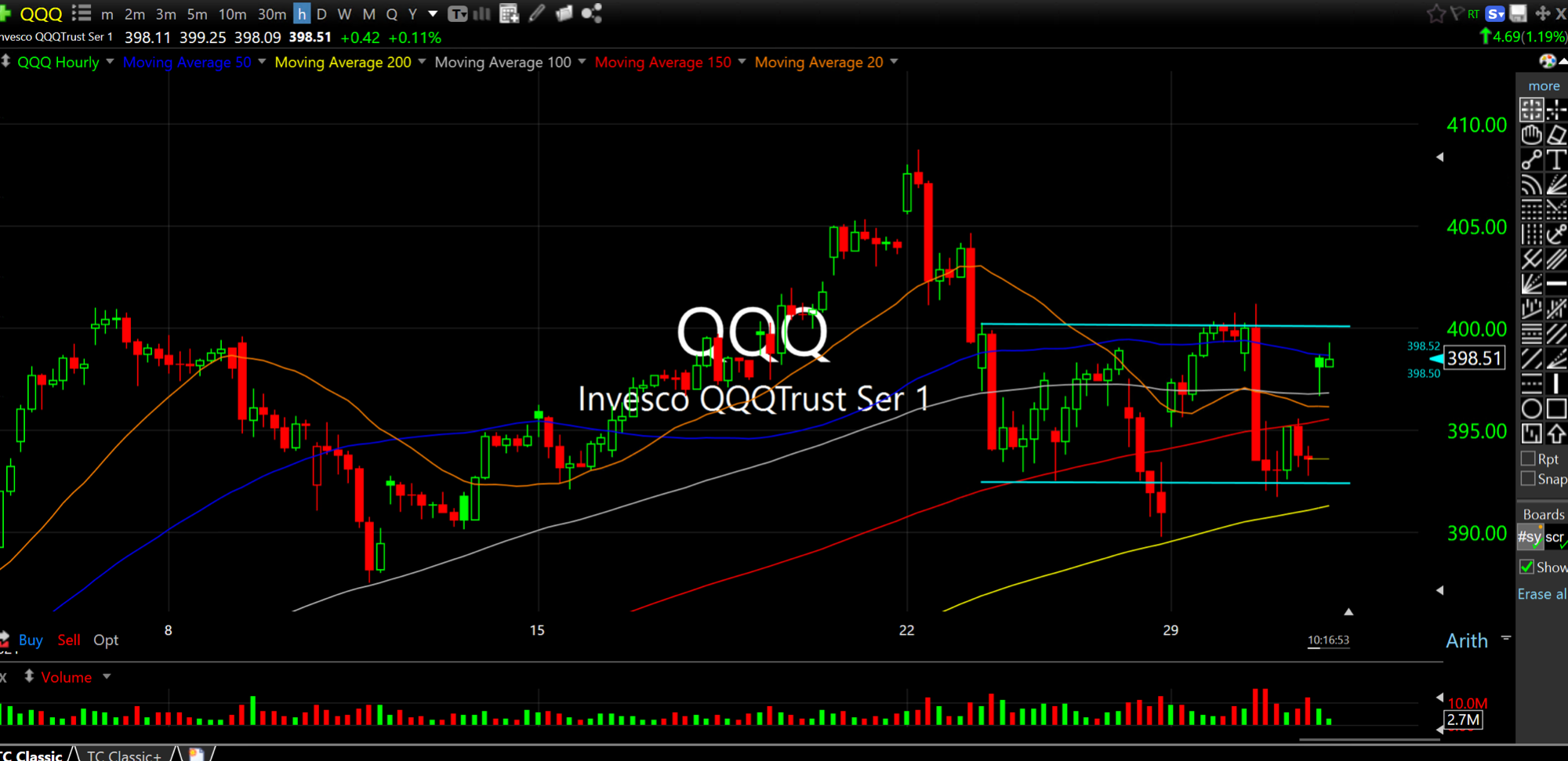 Here Come the Growth "Tells" Fine, I'll Say It: Growth St...