22Jun10:48 amEST
I Simply Respect the Chemistry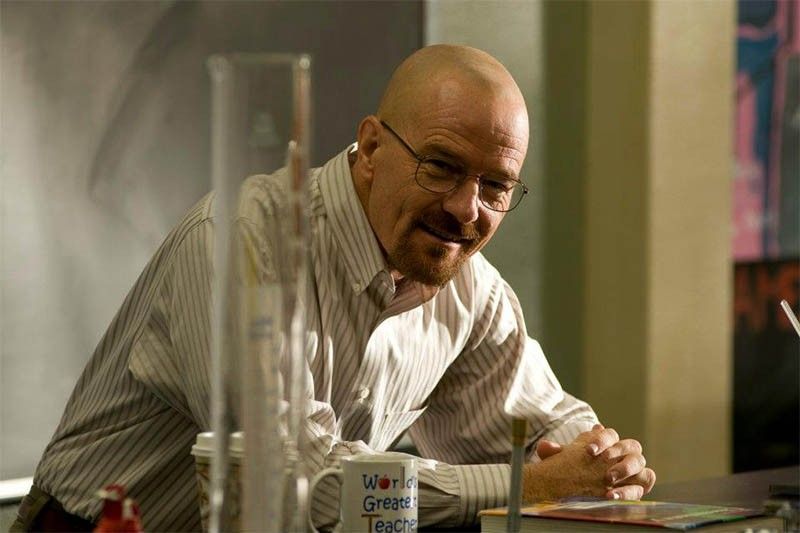 Amid a plethora of reasons for the market to completely roll back over today, be it the dump in futures overnight, Powell talking about a fast rate hike pace going forward, fears of imminent recession, the proposed gas tax holiday backfiring, we have stocks now flashing green as I write this.
True, there is a long way to go today and even this week, as Powell speaks again tomorrow.
However, as we have been tracking with Members, the biotech stocks seem to have telegraphed the upside reversal given their relative and absolute strength over the last week or so, including right off the opening bell this morning despite as the indices gapped down. Also note that ARKK owns a bunch of growth bios, also integral in this analysis as ARKK is probing its 20-day moving average, just above, as we speak.
On that note, the XBI ETF for smaller bios, below on the daily chart, is flashing a similar litmus test-type setup as ARKK, only this one is up against its 50-day moving average (dark blue line).
If bios can breach this resistance area, also matching up against prior highs since May, it should give credence to the idea of another leg higher in a bear market rally, perhaps into July.
Like most growth stocks, the XBI topped out in February 2021 and has cratered ever since. A bit of a respite here into mid-summer is entirely viable, barring a Black Swan like Japan currency totally imploding. For that reason, I continue to lay low on the short side even with the temptation into this morning's gap down.
Simply put, ARKK and XBI represent excellent "tells" going forward given their respective technical locations and how high beta growth they are insofar as to whether this market has a more standard bear market rally in it as Independence Day approaches.
Whichever scenario happens, I will simply respect the chemistry.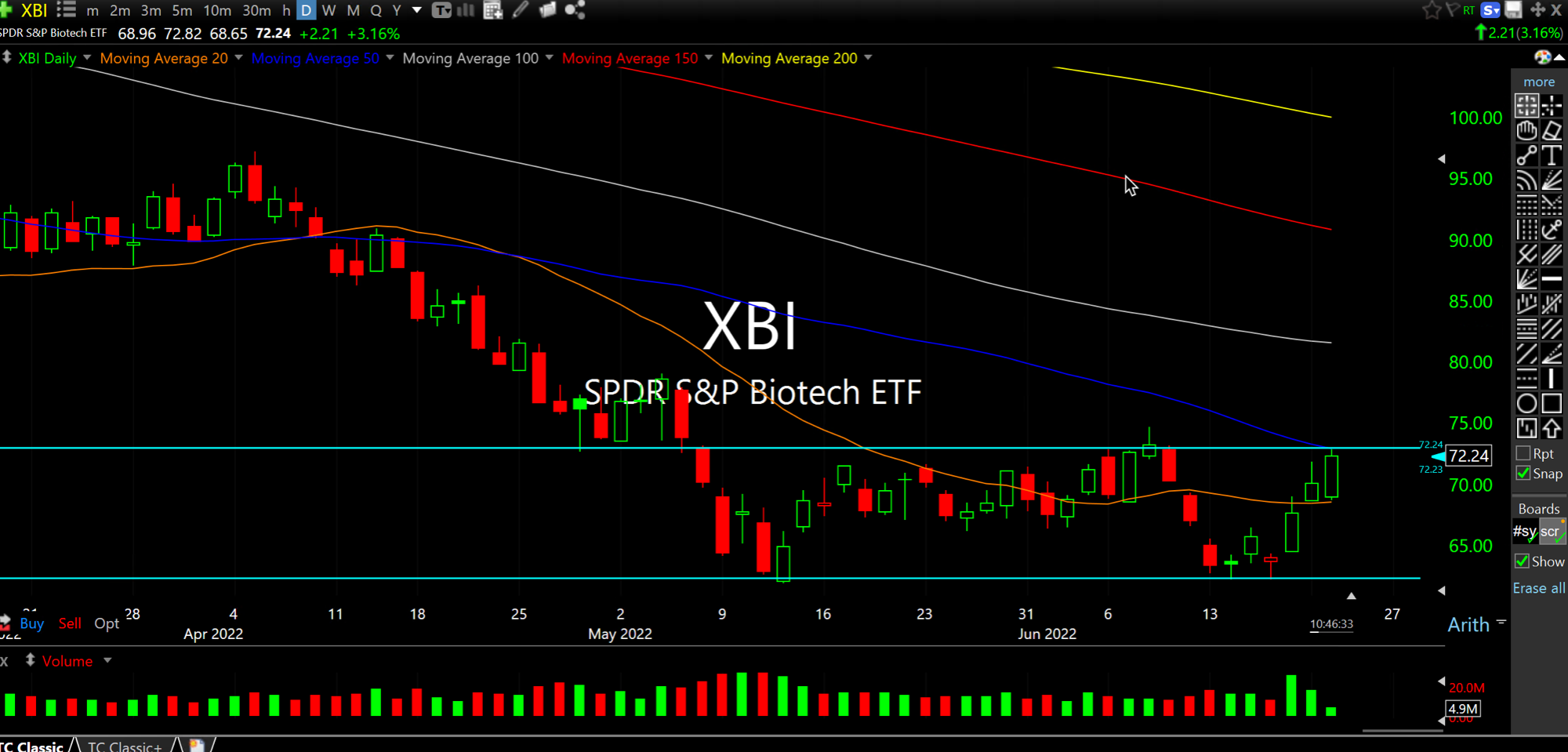 Context for the Rest of the ... Markets Have a Sick Sense of...