29Jun11:06 amEST
Morgan Stanley Agrees with Market Chess on Carnival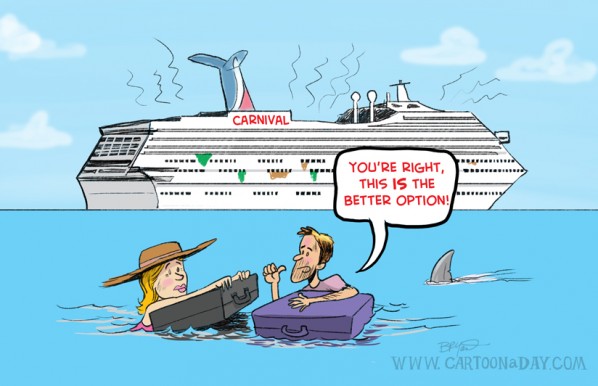 Fresh multi-year lows for cruise line Carnival this morning, as a Morgan Stanley analyst slashed the price target down to $7, and also laid out a super bear thesis for shares to go to $0 with a potential demand shock looming.
A few weeks back, we noted that we expect one of the major cruises, CCL NCLH or RCL, to file bankruptcy in 2022. While that may seem sensationalist, the reality is that cruise lines must deal with the fallout of high inflation, a slowing economy in the wake of all of the stimulus exhaustion from COVID as well as pent-up demand and animal spirits having been exhausted likely by the end of the summer.
In fact, as I noted with Members this week, I can offer some anecdotal evidence: A friend of mine is an avid cruiser and recently went on a CCL cruise with his family. He reported that the cruise was only about 60% booked, shocking to him as usually they were jam-packed, especially during the summer months.
Overall, I still expect a major cruise line to run into trouble from equity standpoint. CCL is the front-runner right now, though I suspect they will all have issues into the end of calendar year. The infatuation with "crowded airports and restaurants" is likely blinding many folks to the reality of what the economy will look like after Labor Day when reality will deal a heavy dose to all discretionary and leisure businesses. Cruise lines may as well be a microcosm of just that.
As for the market this morning, we have a sloppy tape dribbling along. Back below 3800 on the S&P likely gets things ugly. I was looking for commodity stocks to be even stronger than they are now.
So, I am holding off on new longs for now and may very well cash up entirely by noon if things do not offer more clarity.