16Aug11:49 amEST
We've Got Ourselves Some Twin Peaks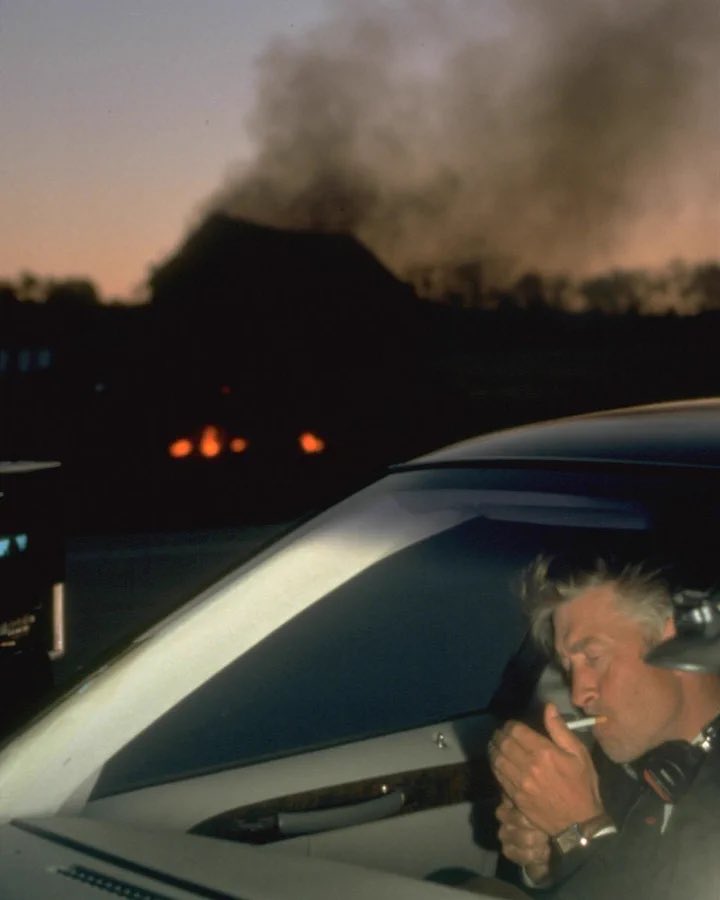 The much ballyhooed "July breakout" in stocks saw one of the most ostentatious displays of arrogance, hubris, and outright obnoxious behavior I can recall from bulls since early-2021. But even back then, early-2021 was much more about pressing for one more good "YOLO" trade as opposed to last month where the rallying cry centered around humiliating bears and positioning for the "easy money" to new all-time highs on the indices and beyond.
And now here are we in mid-August with, perhaps, some typical summer doldrums. Or perhaps something more ominous lurking.
Case in point: Cathie Wood's growth stock bonanza ETF, ARKK, broke out in July and formed a few Twin Peaks that only David Lynch could appreciate. Since then, ARKK has gone straight down and is well below its prior July breakout point rendering it, in effect, a bull trap.
With sticky high inflation and higher for longer rates, coupled with an American consumer slowly losing momentum, growth stocks are not made for a lower liquidity, higher rate world. No, they are creatures (in many instances) of the QE/ZIRP world and would not have survived, let alone thrived, but-for The Fed's absurd policies.
As a result, I remain wildly bearish on ARKK and expect a breach of the December 2022 lows of $29.43 in the coming months.
Regarding the broad market, the Fed Minutes at 2pm EST today figure to be a big issue as pertains to any hint of a hike in the September FOMC. If it is a nonevent today, we know we have Jackson Hole coming next week for more clues.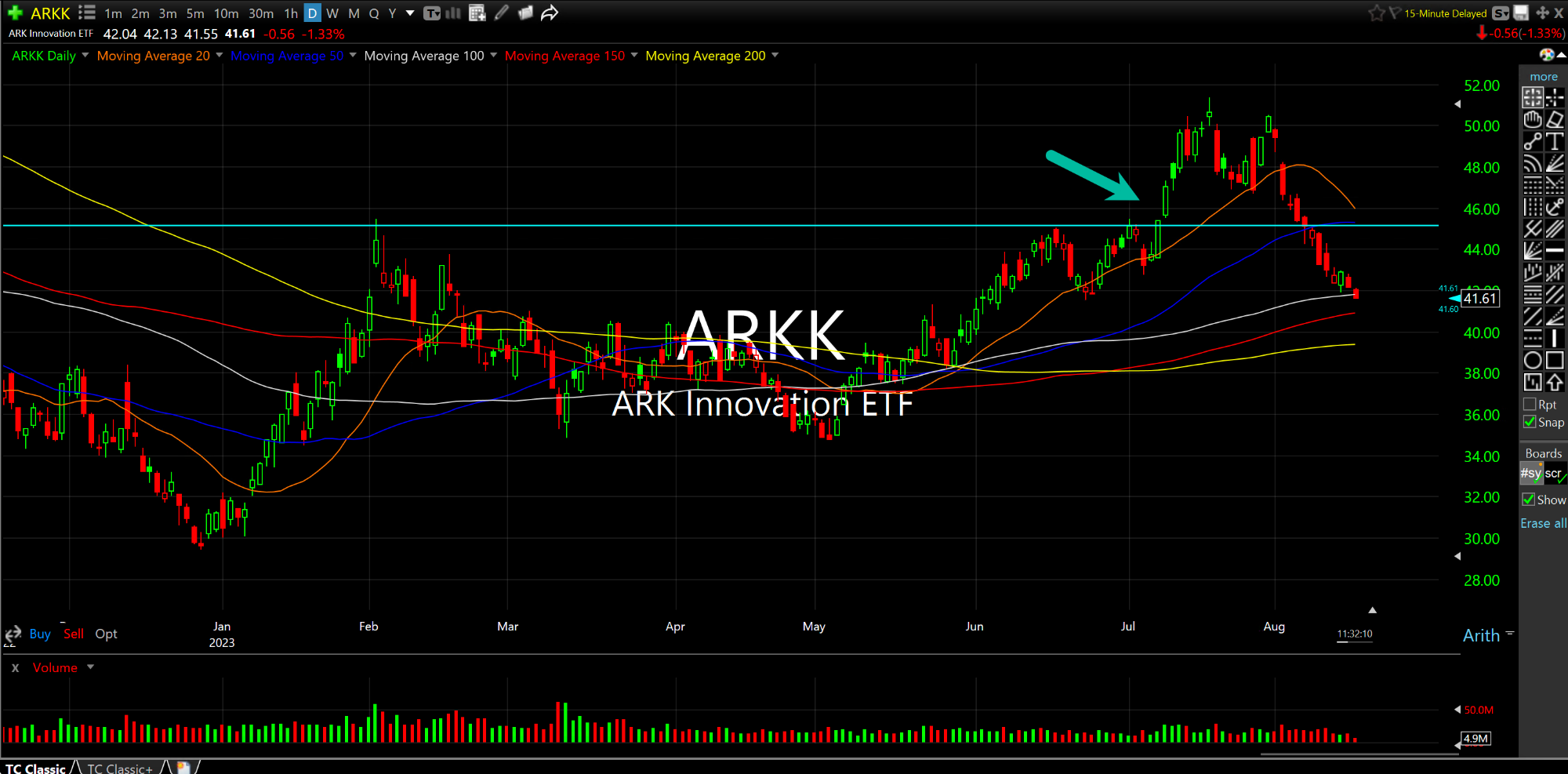 Easy There on Chasing Old Wa... Consider Where the Real Pain...