15Sep11:43 amEST
A Market Reflects Its Fed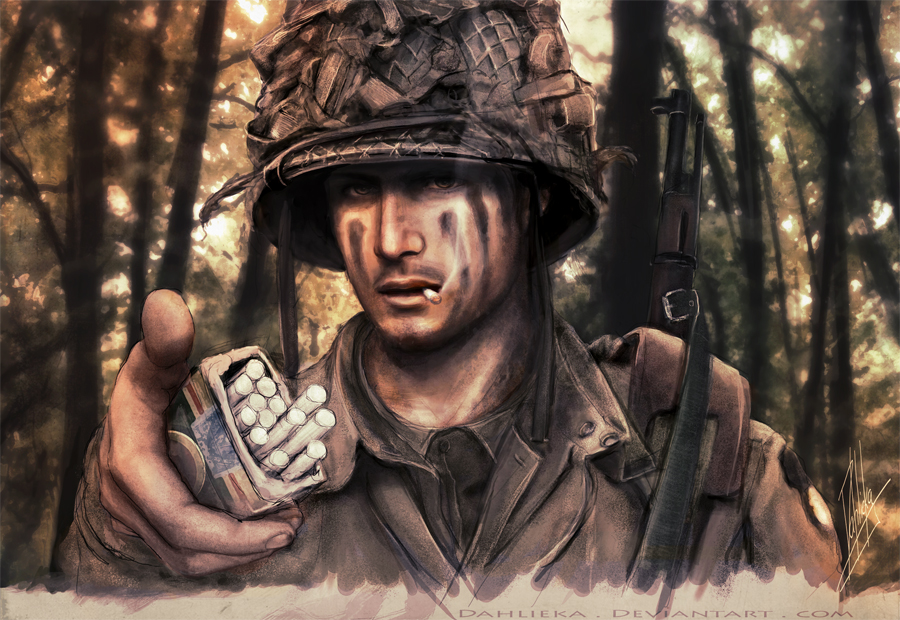 Just as a sports team eventually reflects its coach, and even a military unit reflects its squad leader, so too does a market eventually reflect its Fed's policies.
Years of laughing in the face of headwinds, poor technical action, and even outright alarming news in the market reflects an arrogant Federal Reserve who wants nothing more than to ride to the rescue (again) and be lauded as heroes (again) for apparently fixing one crisis after the next in which they were the proximate cause of creating.
Case in point: There is virtually no fear out there regarding the bearish setups in the chips and homebuilders, respectively below on their ETF daily charts.
In fact, there is more of a cottage industry of folks charts what they expect to be yet another in a long line of coming failed breakdowns, eventually leading to a new leg higher as the chase is on. Once again, this is reflective of The Fed's arrogance and hubris, more than anything else.
Perhaps this time is, in fact, difference, and there will be no reckoning. But history staunchly rebuts that notion, particularly when it comes to greed, arrogance, and an overarching disrespect for risk on Wall Street.
We have the ARM IPO out of the way, and options expiration will be behind us come the closing bell today just in time for some of the worst seasonality of the year to kick in starting next week into October.
Small caps in the IWM are well below yesterday's lows, and the mid-cap in the MDY ought to be watched closely, too, for a breakdown.
My bet is that this time around arrogance and hubris will be punished, regardless of whether or not Powell raises rates next week.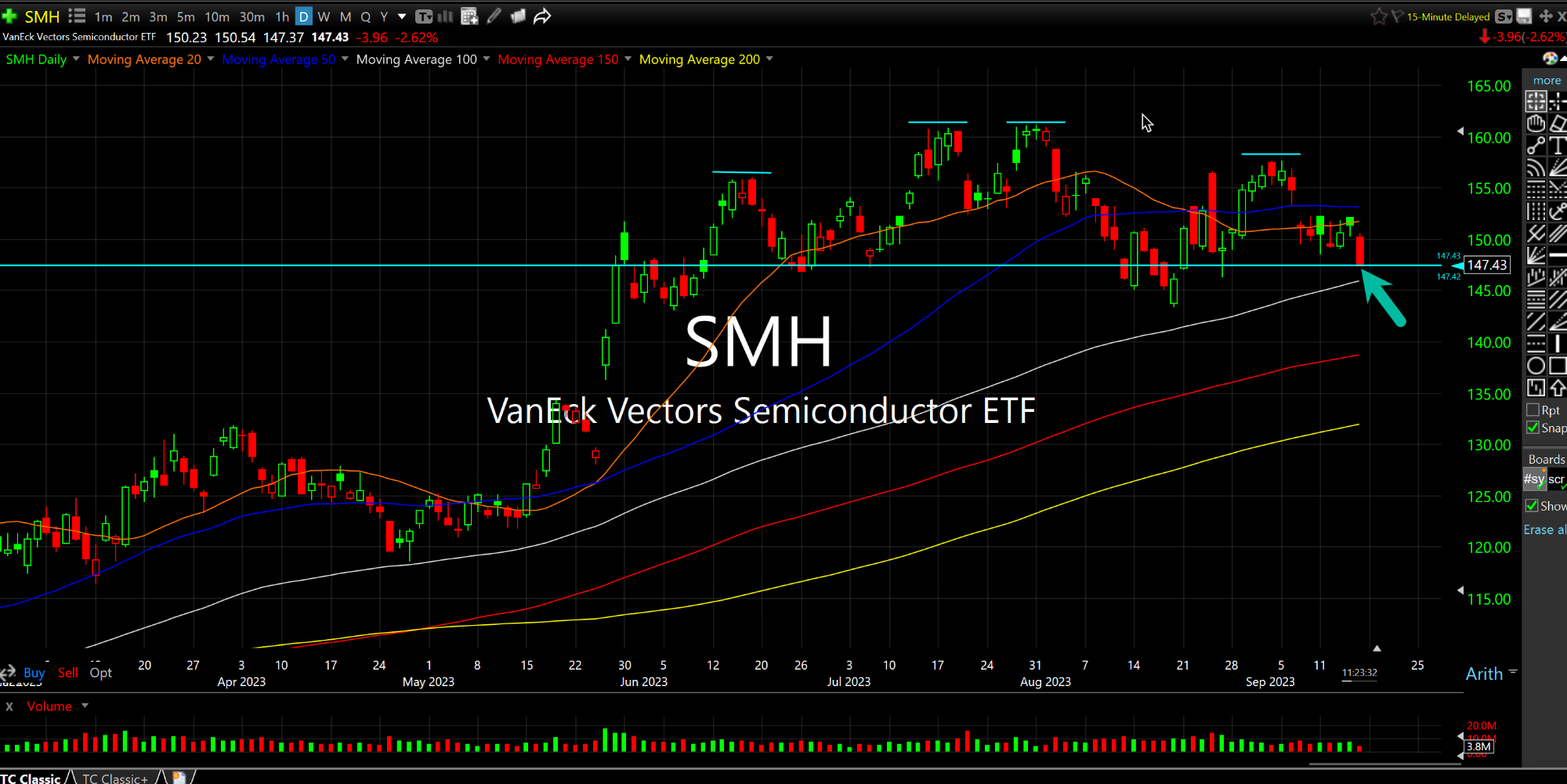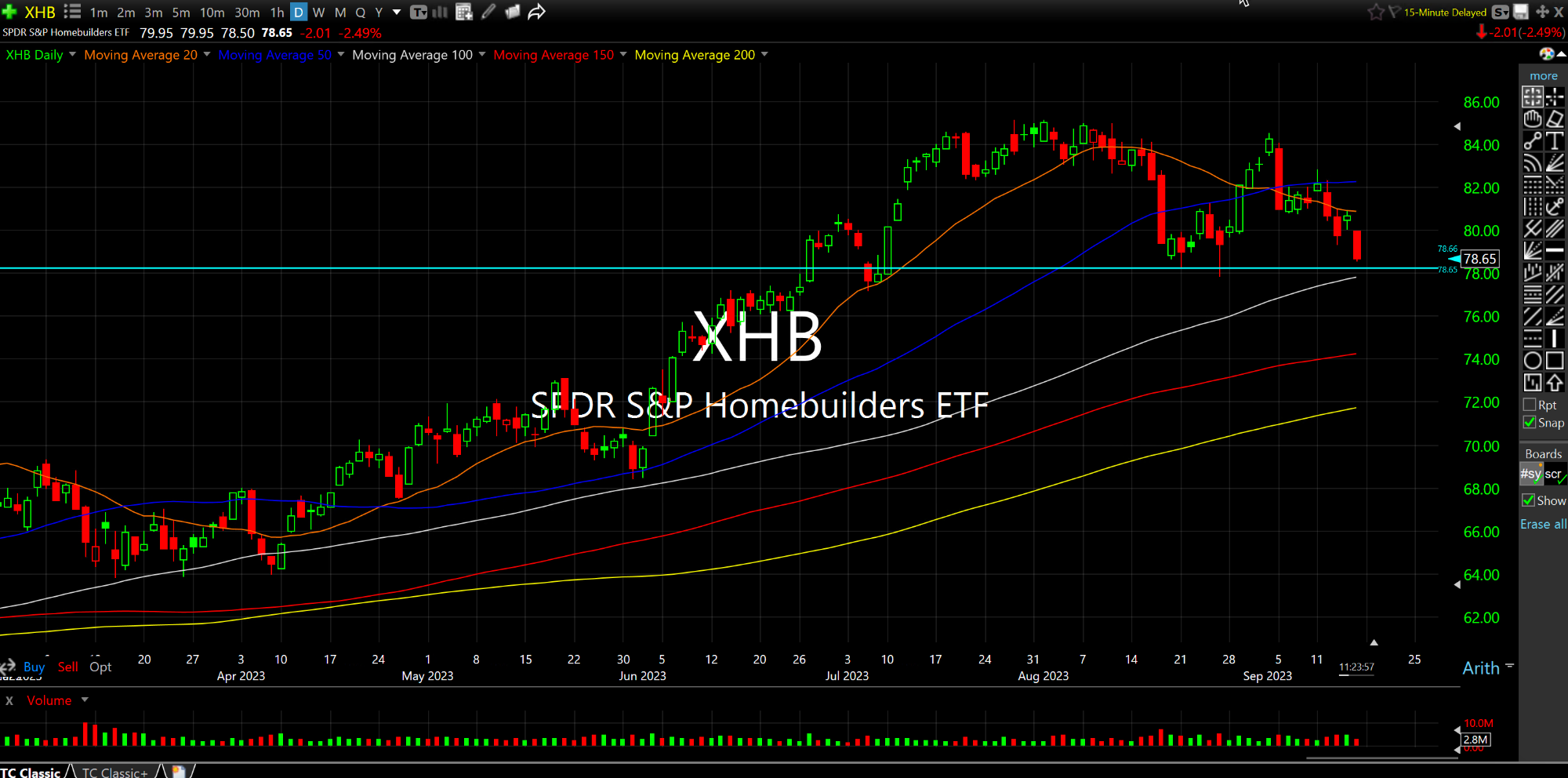 Europe Needs a New Marshall ... Weekend Overview and Analysi...